Overcoming the challenges of implementing serialisation across a diverse pharmaceutical manufacturing environment
Part two: technical considerations. The global pharmaceutical industry is counting down the days until serialisation regulations become mandatory across the US and Europe
Putting in place a robust serialisation strategy and architecture will ensure that manufacturers are protected and adhere to the appropriate regulations
Understanding the requirements, which vary widely from country to country, is a challenge; however, navigating the complex web of technical requirements necessary to achieve compliance is also proving to be a daunting task for many manufacturers.
In the second part of this article, Carlos Machado, Serialisation Director at Zenith Technologies, and Matteo Barbieri, Senior R&D Product Manager at SEA Vision, explain the four levels of a best practice system architecture for serialisation.
The importance of scalability and configurability when selecting track and trace technologies to suit current and future business needs will also be considered.
The global pharmaceutical serialisation countdown
The adoption of worldwide track and trace requirements means that in the near future, most of the global drug supply will fall under some type of serialisation requirement. The regulations for protecting patient safety and ensuring product integrity vary from country to country, creating unprecedented complexity, cost and risk for manufacturers aiming to achieve compliance.
In the EU, manufacturers have until 2019 to comply with new track and trace requirements outlined in the Falsified Medicines Directive (FMD). This will require a unique serialisation number and barcode to be placed on every saleable unit of a drug product.
Similarly, the US Drug Supply Chain Security Act (DSCSA) is currently progressing through a phased approach to implementing track and trace processes, which is expected to be completed by 2023. It mandates that manufacturers must begin serialising all drug products with a product identifier, serial number, lot number and expiration date by November 2017.
Understanding the system architecture
In developing a roadmap for compliance with serialisation requirements, identifying factors that will influence technical architecture will be a critical step. There are four main levels of technology involved in the delivery of an effective serialisation solution, and manufacturers will be faced with important considerations at each level.
Level 1: the device level
The device level identifies all line devices, such as printers, cameras and hand scanners. At this level, manufacturers will need to address the impact that the serialisation processes could have on existing devices, being aware of the necessity of possible changes, as well as understand the best inspection and printing approach a serialisation solution will require.
Level 2: the packaging line level
The packaging line level systems feature software that controls data, serial number management and the aggregation of data managing all Level 1 devices on a specific packaging line. The software will enable data acquisition and inspection, as well as control of the physical processes via the HMI. At this level, manufacturers must consider whether packaging lines are isolated or insulated from plant and enterprise level changes, as well as the impact that the selected serialisation solution could have on line efficiency.
The line management system (LMS) manages all line devices, and is responsible for inspection control and communication with the site server. It also manages the track and trace operation and the serial number repository. At its core, this level is an evolution of the software used in the past to manage packaging lines, so users are already familiar with its interface.
The packaging line is equipped with an LMS installed on the print and check machine, which is responsible for commissioning all items, whereas a separate LMS is stored on the aggregation machine. There is no need for continuous communication between Levels 2 and 3 because all serial numbers are downloaded at the start of a new batch and are transferred back to Level 3 on batch completion, leaving the LMS to safely manage the data during the production batch. This approach enables production continuity even in the event of network issues occurring during the batch production.
Another key aspect is the line client HMI, which is usually installed at the packaging line level. This is used to trigger the functions executed by the site application server (batch start, batch end and all batch-related functions). The HMI can be used to centralise the functions, avoiding manual execution at line level. These include process order management and user permission set-up.
Level 3: the plant-level server software
The server software at site/plant level includes plugins that send and receive information to multiple Level 2 systems within each facility. At the same time, these plugins connect with the Level 4 actors, which are often hosted outside the company firewall, or in the cloud. Typically, there is one Level 3 Server for each packaging facility within an organisation.
The Level 3 Server manages the production workflow to serialise the desired products. Additionally, master data, such as customer, product and work order information, are managed in this layer and distributed out to Level 2 systems in a one-to-many distribution model. Key considerations for manufacturers at this level will include the management of new country requirements and evolving changes to existing legislation in certain regions, as well the ease of adding/changing products in the serialisation solution. At the same time, decisions need to be made regarding whether the manufacturer will make a third party responsible for serial number generation.
The centralised configuration in the Level 3 architecture provides an enhanced level of governance and robustness in today's fast changing environment. The modular structure also provides more flexibility for changes and upgrades. Plugins can be introduced to support the development of track and trace requirements that are not foreseen during installation. This structure gives customers the option to segment their investment depending on their own and market needs.
From a technical point of view, the site application server can be installed on a vehicle environment or on a physical server using a Windows application system and a structured query language (SQL) database. The SQL database is the repository for all the data that are used to implement the different functionalities on the line. It is used as a serial number repository, a material master data repository and to store process order data.
Level 4: the enterprise level/business logistics systems
Level 4 encompasses software to manage connectivity between the pharmaceutical manufacturer and all Level 3 systems, across multiple facilities. The Level 4 Electronic Product Code Information Systems (EPCIS) typically interface with Enterprise Resource Planning (ERP) systems and other track and trace related systems to provide detailed information related to process orders, including serialisation numbers and status, following production.
Level 4 systems also manage the business-related activities of the manufacturing operation, such as establishing the basic plant production schedule, material use, shipping and inventory levels. The most effective and comprehensive serialisation solutions will support the requirements of all levels of technology, connecting challenges at the shop floor and plant levels with the enterprise level.
At the enterprise level, there will be several important considerations for manufacturers. These include the way that the number format conversion between the plant and the enterprise should be managed, as well as how network interruptions can be minimised to ensure packaging throughput. Manufacturers will also need to decide whether a third party should be responsible for providing the tools necessary to maintain data integrity, as well as developing a plan for how office and post-lot operations will be supported.
Look to the future
Putting in place a robust serialisation strategy and architecture will ensure that manufacturers are protected and adhere to the appropriate regulations. As the implementation of a new system architecture will impact nearly every department from line level machinery to enterprise-wide IT systems, all relevant departments must be engaged during the process to successfully project manage the complete solution: from pilot testing through to the go-live date and beyond.
The careful selection of a serialisation software provider will enable manufacturers to develop standardised configurations and architectures that can be rolled out across multiple packaging lines and sites. At the same time, a reputable provider will be able to advise on the best way forward for manufacturers to build a pragmatic serialisation strategy that meets the unique needs of their organisation and markets.
One of the most critical points is that there is still considerable uncertainty remaining around the requirements in many geographic regions. Australia, Egypt, Russia, Saudi Arabia and Taiwan are all currently in the process of developing frameworks, and this only touches the surface of the more than 40 countries that have implemented or are proposing to implement track and trace regulations by 2020.
Without any definite clarification on how regulations will take shape in every country in the coming years, manufacturers should be considering technology solutions that offer the flexibility to adapt to evolving legislation. External plugins and services can allow for additional scalability.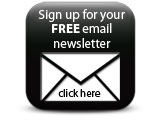 In addition, modular systems can be scaled up or down to meet evolving business and regulatory requirements, making them cost-effective and allowing functions to be expanded without having a negative impact on existing functionality. Technologies that offer considerable scope for flexibility and scalability will without doubt provide the highest degree of long-term security to manufacturers.
Companies