Oystar IWK installs tube-filling machine at Medice in Germany
The FP 18-1 is packaging four creams and gels in nine different tube formats ranging from 15 to 100g at the Germany-based manufacturer
Oystar IWK installs an FP 18-1 tube filling machine at Medice Arzneimittel in Iserlohn, Germany
Oystar IWK has supplied Medice Arzneimittel, a German manufacturer of Medice gels for burns and wounds and semi-solid Soventol products, with a high-performance filling system.
Last year, the Iserlohn-based family owned company, as part of its strategic realignment, ceased the contract packaging of its Soventol HC Creme and Soventol Gel products and brought the work in-house and the search began for a more powerful tube filling system.
The firm chose Oystar IWK's FP 18-1, which offers state-of-the-art technology, a GMP -compliant design and access from all sides for thorough cleaning. The FP 18-1 is also easy to use and needs few operators.
Medice has now been operating the machine for six months and is 'completely satisfied'.
Reiner Pöstges, Head of the Production and Technology business unit at Medice, said the operators appreciate the intuitive menu navigation and ergonomics of the Teos HMI touch panel, developed by the Oystar Group.
'Each individual process step is clearly displayed on the 15.4in widescreen display,' explained Pöstges. 'In addition, it is a simple thing to manage the format data and the quick access to batch protocols and recipes are of great help to us in process validation.'
Switching product is easy because most format parts can be changed without tools and the transporter rises or lowers automatically.
'It only takes three tubes for the system to set the exact fill weight for a new format,' said Torsten Ebel, a fitter at Medice. 'In order to find the precise fill weight so rapidly, the tube filler software automatically calibrates the servomotor-driven piston stroke.'
The FP 18-1 is packaging four products (creams and gels) in nine different tube formats ranging from 15 to 100g. It fills aluminium tubes with threefold seams at a speed of up to 100 tubes/minute and then automatically packages them into collapsible boxes using an Oystar IWK SC 5 cartoning machine.
By switching to inliners, we are breaking completely new ground
A production campaign consists of up to four tons of bulk goods. These are filled into multi-layered plastic bags called inliners in batches of 1,000kg each and stored in an intermediate bulk container (IBC) and placed next to the tube filling machine. A feeder consisting of a progressive cavity pump and a 10-litre accumulator then moves the product to a dispensing station.
'By switching to inliners, we are breaking completely new ground,' said Martin Becker, Head of Packaging at Medice. 'However, the entire system has run stably and seamlessly since we started it up. We have already nearly doubled our efficiency in filling and packaging tubes compared with previously.
'We also skip the complex process of cleaning containers which come into contact with the product, and validating that cleaning. Furthermore, we minimise the risk of contamination and save space needed for storage.'
Steps have also been taken for the further expansion of production. The FP 18-1 can be fitted with extra modules such as a heat welding station and a cutting station to allow for the additional processing of plastic and/or laminate tubes.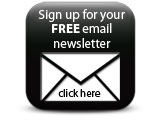 Medice is one of the top 50 pharmaceuticals manufacturers in Germany. Its product portfolio encompasses pharmaceuticals, medicinal products and supplements. The company was founded in 1949 and employs more than 450 people.
Companies