PCI Pharma Services celebrates significant safety milestone
Company has operated for five full years without a single reportable accident at its facility in Tredegar, South Wales
Pharmaceutical outsourcing suppler PCI Pharma Services has reached another significant safety milestone, having operated for five full years without a single reportable accident at its facility in Tredegar, South Wales. This incredible landmark equates to three million working hours worked by approximately 300 staff and is a record of which PCI Pharma Services is rightly proud.
This is a truly remarkable achievement for a site that provides a fully integrated CDMO offering from early phase formulation and analytical development through to commercial manufacture, packaging and launch of new products.
This five-year milestone has been achieved not only against the backdrop of running general day-to-day services, but also with substantial expansion and investment programmes, including a contained manufacturing facility for the processing of highly potent molecules, additional expansions to incorporate a large-scale commercial manufacturing suite and the addition of contained roller compaction technology to further enhance the site offering. To undertake such significant construction programmes, maintain operational delivery and remain accident free is an achievement of which PCI is proud.
'A safety record of this nature is achieved through cultural site-wide ownership of safety,' commented Norman Barras, Managing Director of the PCI Tredegar site. 'Each employee on site has played a vital role in getting us to this point through their personal commitment to safety.
'Safety is as important to our clients as it is to our business and sharing this important milestone gives me great pride in our site, our employees and our company.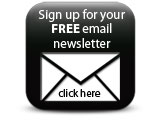 Bill Mitchell, PCI President and CEO, added: 'Safety is fundamental to the global PCI Pharma Services business. Every employee has the right to work in a safe environment, which is exactly what we provide, and celebrating an achievement of this nature is a genuine success for our business.'
Featured Companies