PCI Pharma Services to share its industry expertise at two events
Experts will offer their knowledge on remote qualified person (QP) certification of advanced therapy medicinal products and serialisation requirements
Leading pharmaceutical outsourcing services provider PCI Pharma Services is to share its expertise at two events in September.
On 21 September at the Maritim proArte Hotel, Berlin, Germany, Dr Shawn Murtough, Associate Quality Director, PCI Clinical Services, will outline the key challenges and solutions that can arise during QP certification of advanced therapy medicinal products (ATMPs). The presentation will take place as part of Cell and Gene Therapy Europe (20-22 September 2016) and will form part of a wider session entitled 'How are ATMP companies dealing with late-phase clinical and commercial scale logistics challenges in Europe?'.
Dr Shawn Murtough
Through an international case study, Dr Murtough will explore the evolving Good Manufacturing Practice (GMP) framework for ATMPs and consider whether new requirements for falsified medicines and data integrity can be fully applicable to ATMP supplies.
He will also consider how the approach to QP certification differs between EU and non-EU manufactured ATMPs; and the specific challenges that the remote QP faces when certifying ATMPs for human use.
'Cell and Gene Therapy Europe is a global stage for PCI to demonstrate how our leading expertise and technology helps to address and resolve the new problems faced by pharma companies in the modern age,' said Dr Murtough. 'The experience and insight that we will be sharing will complement the wider session, adding realistic and practical detail and giving attendees a better grasp of how to overcome the logistics of the clinical challenges often encountered.'
Dr Murtough is an EU QP named on the PCI Pharma Services, Bridgend site licences. For the last four years he has specialised in cold chain logistics for clinical trials, which has included handling a wide range of product types including, cell therapies, viral vectors, monoclonal antibodies and vaccines. PCI will be exhibiting at Cell and Gene Therapy Europe on stand 9.
Then on 28 September PCI Pharma Services, in collaboration with Xytnek, Antares, and Healthcare Packaging magazine, will host a free educational Serialisation Forum at the Sheraton Boston Hotel, Massachusetts, US.
With drug counterfeiting on the rise globally and regulatory deadlines fast approaching all supply chain partners will need to make crucial decisions to upgrade their production lines in compliance with traceability deadlines.
Ian Parsonage
PCI's latest serialisation seminar will bring together some of the brightest minds in the industry to share their experience and best practices for executing an effective serialisation strategy. Ian Parsonage, Senior Director of Global Serialization at PCI, will be discussing relevant areas including what to watch out for, and lessons learned, as well as global serialisation strategy development and implementation. He will be joined by Elliot Aubreu, Senior Vice President at Xyntek and Greg Cathcart, CEO at Excellis Health, who will present on emerging markets and domestic requirements – understanding and meeting evolving country regulations for global track and trace.
The seminar will highlight evolving industry regulations for the implementation of serialisation, particularly the imminent deadlines for compliance with the DSCSA in the US, as well as EU requirements and those of emerging markets including China, South Korea, Brazil and others. The discussions will enforce the need for all manufacturers, distributors and all supply chain partners to upgrade their production lines in compliance with traceability deadlines.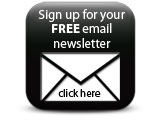 Attendees will also hear from key sector leaders during a roundtable session, where implementing serialisation from a global pharmaceutical perspective will be discussed. A live demonstration will help audience members absorb further knowledge on serialisation.
Featured Companies