PCI given the green light in ANVISA audit
Leading packaging services provider expects approval from National Health Surveillance Agency of Brazil for secondary packaging
The ANVISA audit was successfully executed and there were no findings or adverse comments
Commercial packaging and clinical trial services specialist Packaging Coordinators, Inc. (PCI) has announced that its UK facility had a positive inspection and expects to achieve approval from the National Health Surveillance Agency of Brazil (ANVISA) to carry out secondary packaging for the importation of a pharmaceutical product into Brazil.
The continued growth of the global pharmaceutical market brings with it a number of complexities. Each country has its own jurisdiction with regards to the importation of pharmaceutical goods, which companies must meet to allow access to that market. As such, it is imperative that any third party contractor also meets the required standards and is accredited to continue supply.
Working directly in line with a specific customer request, to package a product that was to be used in Brazil, PCI has been working closely with the customer to prepare the Hay on Wye site for audit. The ANVISA audit was successfully executed and there were no findings or adverse comments and the inspectors were happy to recommend the site be certified for secondary packaging. The inspectors also credited the site for a number of strong processes, including its controls for segregation, control of the product in the warehouse and production as well as the control of temperature, validation and preventative maintenance.
PCI's Europe-based site joins PCI's North American sites in Philadelphia, PA and Rockford, IL in having successful regulatory audits by ANVISA for product destined for the Brazilian market.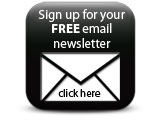 'We are extremely proud to have had such a positive audit from ANVISA,' said Kay O'Hagan, Quality Assurance and Regulatory Affairs Director. 'A successful audit and subsequent approval demonstrates that PCI works hard to meet stringent regulatory standards and provides continued confidence to our clients.'
Companies