PCI to share serialisation and safe handling of potent molecules expertise at CPhI
The pharmaceutical provider will take two Speakers Corner slots at the ICSE Exhibitor Showcase
Pharmaceutical provider PCI Pharma Services will bring its expertise to the stage at CPHI Worldwide (Barcelona, 4–6 October) with two Speakers Corner slots at the ICSE Exhibitor Showcase.
On 4 October (13:30) David O'Connell, Director of Pharmaceutical Development, PCI Pharma Services, will present the first of the two topics – outlining the key elements for the safe handling and manufacture of solid dose potent molecules.
The session will advise on the complexities of safe processing of highly potent products and key considerations when choosing an outsourcing partner including regulatory requirements.
Commenting on the theme of his presentation, O'Connell said: 'The pharmaceutical landscape continues to evolve with R&D pipelines developing new chemical entities for a wide range of disease states.
'The market has seen a shift towards more specialist medicines such as oncological and neurological products, in turn leading to an increase in the number of potent compounds requiring expert management.
'With the complexities involved in the management of potent molecules and the regulatory requirements to ensure safe handling, it is imperative to use the right partner for successful development and manufacturing.'
The second topic will be presented by Ian Parsonage, Senior Director of Global Serialisation, PCI Pharma Services on 5 October (12:00).
He will cover key considerations, lessons learned and best practices for global serialisation strategy and implementation.
Parsonage said: 'With drug counterfeiting on the rise globally and regulatory deadlines fast approaching, the pharmaceutical supply chain will soon be at a critical point to ensure patient safety.
'From drug manufacturers to distributors, supply chain partners need to make crucial decisions to upgrade production lines in compliance with traceability deadlines.
'I'm looking forward to sharing insights and best practices on how to execute a serialisation strategy at the event.'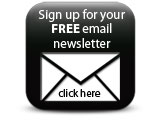 PCI will be exhibiting at CPhI on stand 3B16. To arrange a meeting, contact sales@pciservices.com
Featured Companies