PPMA 2014: Omron to highlight vision and robotics capabilities
Omron will offer PPMA Show visitors a close encounter with its new FH high-speed, compact vision system and integrated robotics in the shape of a Delta pick-and-place robot
The high speed FH Vision system will check barcodes alphanumeric codes and carrying out pack inspections
Automation specialist Omron will offer PPMA Show visitors a close encounter with its new FH high-speed, compact vision system and integrated robotics in the shape of a Delta pick-and-place robot. The cell will demonstrate how both technologies are becoming an essential part of consumer goods production and packaging lines.
The FH vision system provides the highest image capture and processing speeds in its class – 10 times faster than conventional systems – as well as seamless integration with PLCs, motion controllers and robotic control systems.
'In the past, vision systems have too often been the bottleneck preventing higher line speeds,' says Product Manager Dan Rossek. 'But whether it is for high-speed code verification or checking for product conformity, Omron's FH multiple-camera system will not only keep up but also check multiple elements.' At the show the system will check barcodes, human readable codes and carry out pack inspections.
For the pharmaceuticals industry, the 2017 deadline for compliance with the EU's Falsified Medicines Directive (FMD) means that serialised coding will be required on each pack. The FH system allows packing operations to comply using high-speed code verification, with the added benefit of additional optical quality controls and seamless integration with third party devices/software.
Omron's experts will also be on hand to put its robotics capabilities in a fuller automation context. 'This is a chance for visitors to see a Delta robot in action, but also talk through the benefits of robotics with regard to cost reduction, efficiency, repeatability and the redeployment of resources,' says Product Marketing Manager Robert Brooks.
Visitors will be able to see how vision and robotics are just two of the technologies which can be operated from a single controller, thanks to EtherCAT connectivity and open architecture of Omron's Sysmac control platform.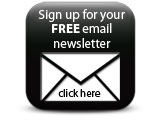 Stand C31
Companies