Pacific Biosciences expands into EU
Finance | Equipment | Research
Appoints European vp and signs up Wellcome Trust Sanger Institute as first EU customer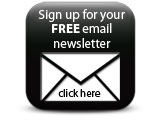 Pacific Biosciences, a US firm that is developing a disruptive technology for the detection of biological events at single molecule resolution, has expanded into the European Union with the appointment of Terry Pizzie as vice president, Europe. The firm has also signed up the Wellcome Trust Sanger Institute as its first European customer.

Pizzie has more than 20 years' experience in a range of life sciences industry management positions. Prior to joining Pacific Biosciences he was director of global commercial operations at Genetix (now part of the Leica Division of Danaher). Before this he was senior vice president of commercial operations from 2005–2007 at Biacore (now part of GE Healthcare).

'Terry has an exceptional track record of strategically managing the commercial success of leading life science organisations in Europe, and we are delighted that he will lead the establishment of our European operations,' said Hugh Martin, chief executive of Pacific Biosciences.

The Wellcome Trust Sanger Institute has purchased a PacBio RS third-generation sequencing system as part of Pacific Biosciences' early access programme.

Earlier this year, Pacific Biosciences announced the first 10 customers as part of its North American early access programme. These sites, which represent genome centres, cancer research institutions, commercial organisations, and universities, have begun receiving their instruments.


Companies