Packaging Innovations London to bring together more than 4,000 industry professionals
Expect more than 170 exhibitors and plenty of show floor theatre
Packed aisles are expected at Packaging Innovations London
This month Packaging Innovations and Luxury Packaging London returns to the capital. The show, at the Business Design Centre on 30 September and 1 October 2014, has grown significantly on last year, with 170 exhibitors and plenty of show floor 'theatre' in the form of the BIG Packaging Debate, one-to-one advice and the Lions' Lair.
Airpack Systems, Charpak, Macfarlane Packaging, Benson Group, Etiq'Etains, Firstan Cartons and Neville and More are just a few of the exhibitors supporting the show's growing success.
Now in its fifth year the event is set to bring together more than 4,000 industry professionals to network, find inspiration, pick up new ideas and source new products and suppliers.
In addition to a packed exhibition hall there will be a two-day learnShops programme which will see inspirational industry speakers providing valuable insight into the latest developments, technologies and research.
The free-to-attend sessions will include Paul Young, Head of Packaging Services Europe at DHL Supply Chain who will be talking about 'Equalise, eliminate, eat: is recycling packaging really necessary?' Young will look at the alternatives to recycling packaging and the reasons why these should be considered before using recycling as a last resort.
Christine Mau, EMEA Design Director at Kimberly-Clark, will be talking about a similar subject in her seminar session called 'No boundaries: transforming ordinary products into extraordinary brand experience', as she talks about the three principles that guide her work – DX3 – Dream, Dare and Dance.
The popular show feature, the BIG Packaging Debate, is also returning, where a panel of packaging professionals debate the topic 'Is legislation stopping you innovate?' at 15:30, on Tuesday 30 September.
Alison Church, Event Director for easyFairs' UK packaging events, comments: 'Legislation in the key markets of pharmaceuticals and medical devices is constantly evolving. Getting to grips with international and domestic laws in these fields is a demanding and often time-consuming process.
'For the pharmaceutical packaging market it poses serious questions for manufacturers, as legislation on the display of ingredients, side effects and safety warnings increases the demand on labelling to meet these regulations, and quite often packaging innovation suffers – so where will all this legislation end and who is there to take note of the consequences?'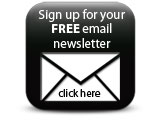 To visit the show free of charge, register at www.easyFairs.com/PI-London.
Companies