Partnership with SipNose takes MGC Pharmaceuticals into the epilepsy market
Drug Delivery | Ingredients | Research
Combines SipNose's unique intra-nasal drug delivery device with MGC Pharma's cannabinoid compounds to treat CNS disorders
MGC Pharma in Japan has taken the first steps into the world of pharmaceuticals, signing an R&D agreement with an Israeli company to develop technology that can deliver pharmaceuticals directly to the brain.
The Tokyo-based firm told its shareholders that it had entered into a collaboration agreement with SipNose, which has been hard at work developing the SipNose device. The device promises to bypass the blood-brain barrier to deliver pharmaceuticals directly to the brain — leading to more effective treatments. Normally, drugs need to be absorbed into the bloodstream before making their way to the affected areas.
The agreement opens up a new treatment option for diseases such as Alzheimer's, Parkinson's and epilepsy. MGC and SipNose are currently focusing on epilepsy, using a pharmaceutical product derived from medical cannabis in the form of cannabinoid compounds to help to treat the disease. According to Cure Epilepsy, 65 million people worldwide suffer some form of the disease.
Should the R&D be successful, MGC will investigate taking an exclusive global licence for the SipNose device to be used to relieve epilepsy with a medical cannabis-based treatment. Managing Director of MGC Pharma, Nativ Segev, said that the deal with SipNose was a signal that it was about to become a fully fledged pharmaceutical player.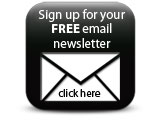 'This partnership represents our first step towards establishing MGC's medical R&D operations,' he said. 'Our partnership with SipNose also signals our commitment to becoming a leading medical cannabis pharmaceuticals company and accelerates our path to market.'
Companies