Patheon announces strategic review
Contract Manufacturing | Finance | Research
Will sell commercial business in Swindon, UK and restructure Canadian operations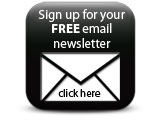 Patheon aims to strengthen its core operations as it reported a loss of US$3.2m from continuing operations in the third quarter to 31 July, compared with a loss from continuing operations before tax of $1m in the same period last year. Adjusted EBITDA was $11.9m compared with $23.7m in the previous year's quarter.

The Canadian provider of contract development and manufacturing services to the global pharmaceutical industry says it will 'reassess its global footprint' to improve capacity utilisation and focus ongoing capital investment on core, strategic businesses.

'It is clear that we must aggressively improve the performance of our core operations,' said James Mullen, chief executive of Patheon.

As part of the strategic review, Patheon is looking to sell its UK commercial business in Swindon and has received 'indications of interest' for the site. The pharmaceutical development services (PDS) business in the UK would not be part of any potential transaction, the firm said.

Patheon is moving its Zug, Switzerland European headquarters to the continuing UK operations and intends to restructure its Canadian business by transferring work that it performs in Burlington, Ontario to its sites in Toronto.

The company is also seeking strategic alternatives for the clinical packaging operation that is based at Burlington.

Mullen said the review would create a leading, customer-focused, contract pharmaceutical development and manufacturing organisation.

'This should enable attractive earnings and cash flow to reinvest in the business and grow over the long-term,' he said.

Gross profit for the third quarter was $27.4m compared with $34.4m for the same period last year. This firm said this dip was primarily due to unfavourable foreign exchange rates related to the weakening of the US dollar, higher supplies and maintenance and a reduction of 'take or pay' revenue in the UK.

Revenue for the third quarter was $172.7m or 5.8% higher than the same period last year.

Patheon expects results from operations in the fourth quarter will be stronger than the third quarter, but will be impacted by continuing expenses related to the implementation of its strategic plan and operating efficiency initiatives.


Companies