Patheon introduces a new lyophilised product promotion at CPhI
Eliminates up-front tech transfer costs for any guaranteed volume commercial agreement signed before 31 March 2011
Patheon, a leading provider of contract development and manufacturing services to the global pharmaceutical industry, is introducing a new promotion at CPhI Worldwide. The promotion eliminates up-front tech transfer costs for any guaranteed volume commercial agreement signed before 31 March 2011.
The company has state-of-the-art lyophilisation capabilities in Italy at its Ferentino and Monza facilities, which can handle a wide range of molecule types, large or small. Patheon also has facilities dedicated to the manufacture of lyophilised cephalosporins at its Swindon site in the UK.
'This promotion supports our objective to be the best provider of sterile product development and manufacturing,' said Wes Wheeler, Patheon's chief executive officer and president. 'With rising regulatory scrutiny on sterile sites, we believe we are uniquely positioned to address challenges associated with sterile products.
'The stellar regulatory track record of our Italian facilities coupled with our guaranteed on-time delivery offers our clients peace of mind.'
Patheon representatives will be available to discuss the company's lyophilised product promotion at CPhl Worldwide in Paris, France, from 5–7 October 2010. The company will be exhibiting at Booth 4F06, Hall 4.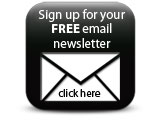 Companies that are interested in this offer but will not be attending CPhI should contact a Patheon representative on +1 866 728 4366.
Companies