Pelican BioThermal launches Chronos Express single-use shipper
Pelican BioThermal is set to unveil its new single-use shipper system, the latest in its range of innovative temperature-controlled packaging solutions servicing the global market
Pelican BioThermal is set to launch Chronos Express, its new single-use shipper, using phase change materials and high performance foam insulation to give consistent temperature stability in excess of 72 hours. Available in 6, 12, 28, 56 and 96L volumes, and covering temperature ranges from +2–25°C, Chronos Express sets new standards in a competitive global market.
Designed by Pelican's specialist engineering team, Chronos Express was created to meet customer demand for a high performance, shorter duration product with many of the features of Chronos Advance, making it ideal for deliveries within Europe or mainland USA. The resulting product demonstrates how the unique design capabilities are available throughout the product range to cover all customer requirements in terms of load and duration.
Key benefits include:
consistent temperature stability in excess of 72 hours
industry leading payload to external volume ratios, reducing storage and distribution costs
quick, simple and error free packing process though single temperature, one size CoolPhase PCM coolants
coolPhase PCM coolants are interchangeable between Chronos Express and Chronos Advance ranges
high performance foam and PCM technology reduces excursions and increases compliance
hibernation can be achieved at any point during transit by placing the shipper into control range storage
David Williams, President of Pelican BioThermal, said: 'We are thrilled to launch our new Chronos Express. Its development shows clearly how our Chronos single use shipper range is evolving. This launch follows our successful introduction of Chronos Advance to the global market. Chronos Express offers the same high performance, plus the speed and ease with which the product can be assembled, making for a cost-effective option.'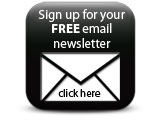 Chronos Express will be available to order in mid-October 2015. The Chronos Express is the latest addition to Pelican BioThermal's full suite of products and services, which offer longevity, reusability and sustainability to provide the safe transport of pharmaceuticals, tissue, diagnostics/clinical trials, vaccines and blood samples.
Companies