Penn Pharma receives multiple awards at the BVCA Management Team Awards 2014
Contract Manufacturing | Research
Success in the regional awards automatically places the company in the running for the national awards
Pharmaceutical manufacturer Penn Pharma has won three categories at the BVCA Management Team Awards 2014 judged by a leading panel of industry figures. The awards are a recognition and celebration of managerial excellence and underline the important role private equity and venture capital plays in the UK economy.
Penn Pharma, based in Tredegar, South Wales, secured the regional (Wales) awards for CEO of the Year, Private Equity-backed Management Team of the Year (Mid Market) and Community & Environmental Action. Penn's success in the regional awards automatically puts it in the running for the national awards, winners of which will be announced on 18 June in London.
'I am delighted that Penn has been recognised with the regional CEO and management awards. It reflects the hard work and dedication of the whole team in driving the business forward,' said Penn Pharma CEO Richard Yarwood. 'At Penn, the community and environment is a key area of focus for the business so to win an award in this category is very gratifying.
'I'm very proud of Penn and everything we have accomplished and would like to thank all our employees for the integral part that they play in winning awards of this nature.'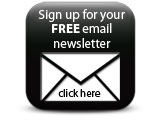 Penn Pharma, based in Tredegar in Blaenau Gwent, South Wales, delivers integrated drug development, clinical trial supply and manufacturing services to the international healthcare industry.
Featured Companies