PharmaTainer single-use bottles and carboys meet USP 788
Manufacture is in an ISO Class 5 environment
10 micron particulate in 125mL bottle vs limit
Cellon, a provider of products and services to the vaccine production and bioprocessing industries based in Luxembourg, says its PharmaTainer bottles and carboys now meet USP 788 Particulate Matter in Injections, and the equivalent EP and JP quality standards.
The products are currently manufactured in PC and PET in sizes from 125ml to 20 litres in Cellon's production moulding facility in Luxembourg, which was opened in 2011. The plant is dedicated to the production of clean, single-use products for use in the vaccine and bioprocessing sector, and operates under an ISO 9001-2008 quality system.
The products are manufactured in an ISO Class 5 environment and sterilised by irradiation to a SAL of 10-6. Certification to USP 788 is based on liquid particle count analysis on a lot-by-lot basis.
Designed for the storage and transport of bulk vaccines, biopharmaceuticals, bulk intermediates and other biotech materials, PharmaTainer products also provide tamper evident packaging and provide labelling for individual bottle traceability and inventory control.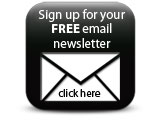 Richard Fry, managing director of Cellon, said: "The PharmaTainer range addresses directly the main quality concerns for single-use storage and transport containers in the industry, i.e. particulate and traceability. By dedicating our facility to production of clean products, we ensure that all our products are made to a single, high standard."
{PIC ID="2" width="400" height="" class="" title="" description=""}
Companies