Pharma and chemical manufacturers see bottom line benefits of energy management
74% seeing bottom line benefit as result of energy-related actions, says report
The UK pharmaceutical and chemical manufacturing sectors are making progress in managing their energy consumption, with 74% reporting a beneficial impact on the bottom line as a result of their efforts, according to a new report.
The Siemens Industry report, The Future of Energy: The UK Manufacturing Opportunity, canvassed the views of 600 board directors, senior management and energy managers from UK manufacturers operating across all major sectors, including the pharmaceutical and chemical industries.
Most pharmaceutical and chemical manufacturers (81%) now view energy as a business critical issue and more than two-thirds (68%) plan to increase their investment in energy management over the next 12 months. The primary drivers behind such activities are to meet regulatory responsibilities and reduce their carbon footprints.
Compared with other manufacturing sectors, pharmaceutical and chemical companies lead the way when it comes to having energy management goals in place for the next year, sharing best practice and having monitoring and measurement programmes underway.
When questioned about perceived barriers to investing in energy management, pharmaceutical and chemical manufacturers were most concerned about uncertainty associated with a return on investment.
Most businesses (80%) in the sectors had clear energy management objectives in place for the year ahead, the highest recorded across all the industrial sectors, with 44% also indicating they had planned for the next five years.
Steve Barker, Head of Energy Efficiency and Environmental Care at Siemens Industry, said: 'It is most welcome to witness the progress pharmaceutical and chemical manufacturers are making.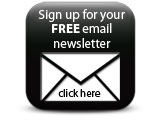 'Our findings indicate that there is a rapidly increasing awareness of energy efficiency, but with slightly weaker medium-term implementation plans. However, a willingness to share best practice and the high level of monitoring and measurement in place is to be applauded, but the real reward for pharmaceutical and chemical businesses is evidenced in the bottom line benefits that 74% say they are seeing as a result of energy management measures.'
Companies