Pharmapack Europe outlines key trends in packaging for 2016
Serialisation, combination products, emerging markets, outsourcing, tamper verification and patient adherence will be key themes
Pharmapack Europe, organised by UBM EMEA, has identified several key trends that pharma and supply companies operating in drug delivery and packaging must address in 2016.
The annual Pharmapack event takes place next month in Paris (10–11 February), allowing visitors to see the latest technologies and discuss the latest issues set to affect the industry.
A major topic in 2016 will be the ongoing implementation of track and trace technologies, and the impending European falsified medicines directive. Experts will discuss the implications of the pan-European authentication scheme, its impact on contract manufacturers, OEMs and pharma companies during the Symposium on 10 February.
The European standard EN 16679 has also recently come into effect and provides guidance for the application, use and checking of tamper verification features to the packaging of medicinal products. By 2018, all prescription medicines will be required to include a tamper verification feature (TVF).
Combination products will also be a key area for 2016, with the integration of human factors engineering (HFE), design for manufacturing (DFM) and design for assembly (DFA) seen as the foundations for the development of this product class. Ultimately, it is envisaged that we will see smaller and smarter combination products that will speed-up time to market by examining the manufacturing scale-up strategy, concurrent with the development process.
Technologies and packaging that can improve patient adherence will remain a key growth area, and several sessions will run at Pharmapack across the design process for patient friendly packs and how new innovations alongside social media are helping to drive crucial competitive advantages.
Moreover, the drive for packaging to communicate with patient and healthcare professionals is growing rapidly – whether driven by regulatory agencies (serialisation and traceability) or consumer groups. The next hotbed of potential innovations is set to be flexible packaging for variable dosage forms, in line with the rise in personalised medicine.
Perhaps most significantly, outsourcing is continuing to accelerate in the age of the post-blockbuster world, with many new prototypes and innovations now emerging rapidly from the contract services sector itself. This has huge implications not only in terms of regulation challenges and changes, but also in terms of skills migration from pharma into the supply chain.
Finally, the conference will conclude with a Roundtable on 'emerging technologies and innovation forecast'.
The Innovation Gallery at Pharmapack Europe 2016 will showcase the advances in packaging intelligence – such as new material, primary and secondary packaging, delivery, labelling, leaflets, anti-counterfeiting technologies, and traceability – that will underpin the next generation of delivery technologies in 2016 and beyond.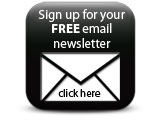 Trends-focused sessions at the Pharmapack 2016 conference include:
European Standard EN 16679:2015 'Tamper verification features for medicinal product packaging'. Dieter Mößner Technical Services, Carl Edelmann;
Beyond glass: combining glass and plastic materials in parenteral containers to meet current and next generation pharmaceutical packaging needs. Holger Krenz Senior Applications Scientist, SiO2 Medical Products;
General trends for medical devices and combination products development. Lionel Jeannin Device & Packaging Development Novartis Pharma;
Regulatory implications of the draft regulation on medical devices for drug delivery systems. Fabien Roy Partner, Hogan Lovells International;
Integrated development and scale-up of combination products. Bill Welch Chief Technology Officer and Vice President Engineering, Phillips-Medisize;
Global macro trends and the importance of design for emerging markets. Lisa Maree Baker Senior Human Factors Researcher, DCA Design International;
Improving patient adherence to self-injected therapies. Chris Evans Vice President, Research & Innovation, West Pharmaceutical Services.
Companies