Pharminox installs second set of isolators at French pharma company
Additional features were also included in the design, such as five access doors with pneumatic seals
A second pair of isolators have been installed by Pharminox at a pharmaceutical manufacturing plant in France
Pharminox Isolation has taken a repeat order for two isolators for a pharmaceutical firm in France, which have now been installed.
The first pair of isolators were installed and validated at the client site in mid France in October last year.
Two similar isolators were ordered in June this year with a delivery date set for the fourth quarter. They were designed by Tim Coles, Managing Director of Pharminox Isolation, which is based in Elsworth, Cambridge, UK, and included additional features. This time the construction also incorporated clear acrylic bodies with stainless steel base trays.
Coles also designed the original isolators, which had clear acrylic bodies and Trespa base trays. They were linked by a common passbox, also in clear acrylic. Additional safety features were also incorporated in the new isolator design.
In the first application, the client required an entirely manual operation with user-set air flow rate and isolator pressure (either positive or negative). This was achieved with potentiometer adjustable fans on both inlet and exhaust of the turbulent flow ventilation systems.
'We were pleased to be asked to provide two more isolators and include some additional features. The installation and validation all went smoothly to plan,' said Coles.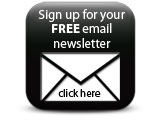 Additional features of the new isolators included five access doors with pneumatic seals that interlock to prevent more than one door opening at a time. A dual-level hydrogen peroxide meter was fitted to monitor the concentration of hydrogen peroxide at both high and low level in the isolators and passbox. Bio-decontamination is achieved through one of two options that the client currently has on site and uses regularly.
Companies