Plasticell wins further funding for stem cell project
Technology Strategy Board provides grant of £750,000 towards £1.5m project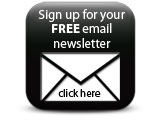 The UK's Technology Strategy Board is providing a grant of approximately £750,000 towards a £1.5m project that will use Plasticell's CombiCult high throughput technology.

Plasticell will lead the project, entitled 'High Throughput Platform for the Discovery of GMP-Compatible Stem Cell Manufacturing Protocols', which includes the NHS Blood and Transplant (NHSBT), Cell Guidance Systems and LGC.

The high cost of goods, difficulty of scale-up for biomanufacturing and need to ensure regulatory compliance are critical problems in the development of cellular therapies.

This new project will tackle these challenges to deliver an integrated platform for the rapid identification of novel, optimised stem cell expansion and differentiation protocols that are easily translated to clinical grade manufacturing. The consortium will also develop technologies to address QC issues in the scale-up and manufacturing process.

Over the past five years, Plasticell has secured eight grants from Technology Strategy Board technology competitions, which have provided funding for projects costing more than £6.2m.

The company's CombiCult technology allows testing of cell culture variables in millions of random combinations to discover optimal protocols for the differentiation and expansion of adult and pluripotent stem cells.

In addition to discovering optimised stem cell differentiation protocols, CombiCult can be used to produce high-value cell types and/or custom media for drug development and cell therapy applications, improving yields and decreasing cost of goods for bio-processing.


Companies