Polypeptide Therapeutic Solutions and PMC Isochem collaborate
The two companies have signed a business and technology agreement to develop therapeutic polypeptides
Polypeptide Therapeutic Solutions will use its proprietary technology and research capabilities to offer contract research services from polypeptide design up to delivery of a small quantity of polymer.
PMC Isochem will offer its GMP production facility for clinical batch and commercial supply, under the agreement. It will also develop and supply the raw materials for aminoacid N-carboxyanhydride.
"This collaboration with Polypeptide Therapeutic Solutions is an important strategic move for PMC Isochem as it opens a new area of development in the pharmaceutical market. It also represents a move forward in the value chain starting from our unique offer of aminoacid N-carboxyanhydride," commented Dr Raj Chakrabarti, executive VP of PMC Group International.
"It represents a unique one stop shop offer from the strategic monomer to polypeptide building and from research to GMP production," said Dr Yves Robin R&D Director at PMC Isochem.
"We have developed with PMC ISOCHEM a team that is able to deliver value added solutions, putting together a unique team with knowledge and technology that enables our customers to accelerate time-to-market" said Jose Vicente Pons, Chief Executive Officer at Polypeptide Therapeutic Solutions.
"The synergies developed between our companies during the last years becomes now a solid strategic movement towards a global solution in polypeptide-based materials" said Vicent J. Nebot, Chief Technical Officer at Polypeptide Therapeutic Solutions.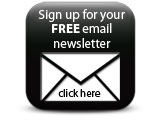 "This collaboration represents a unique offer for a growing field, providing to our partners a solid translation from early development to the market."