Porvair expands UK operations in Hampshire
Will consolidate products for industrial filtration and separation products on new site in New Milton
Porvair has expanded its plant in New Milton, near Christchurch, Hampshire, UK
Porvair Filtration Group, a specialist in filtration and separation technologies, has expanded its UK facilities in New Milton, near Christchurch, Hampshire by 40,000ft2 (approximately 4,000m2). The new factory will allow the company to consolidate its business in the UK and provides more manufacturing capacity to support the future growth of the business.
Porvair Filtration Group, whose parent company, Porvair plc, saw revenues grow by 10% to £84.3m and pre-tax profit increase by 25% to £7.8m last year, will consolidate its activities in the market for industrial filtration and separation products on the new site.
Tom Liddell, Managing Director of Porvair Filtration Group said the new facility will allow the company to integrate a number of activities within smaller units in the area, gaining efficiency and providing space to sustain growth.
'The investment is significant, but it is consistent with the sizeable growth opportunity we see for our products in the industrial process market,' he said.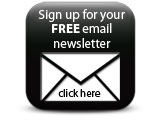 Porvair Filtration Group provides specialised filtration solutions for use throughout the manufacturing process and has solutions for the production of chemicals such as nitric acid, maleic anhydride, caprolactum, hydrogen peroxide, sulphuric acid, phosphoric acid, magnesium nitrate, as well as HDPE and LLDPE.
Companies