Post-Brexit biosimilar development in Europe: impacts and challenges
In March 2017, the United Kingdom (UK) triggered Article 50 of the Treaty on European Union (EU) and announced its intention to withdraw from the EU; with the final stages of the EU-UK negotiations scheduled for October 2018, concrete details of the full implications of what Brexit will mean for the biopharmaceutical sector remain unclear
What is clear, though, is that after 29 March 2019, the UK will become a "third country" — one that is not a member of the EU. This means that unless the negotiated agreement establishes an alternative operating paradigm, all EU primary and secondary law will cease to apply to the UK from that date.
Lack of clarity on the exact terms of the withdrawal has generated considerable uncertainties, particularly for regulated medicinal products. As a result, the European Medicines Agency (EMA) has recently revised its guidance on the implications of BREXIT, reminding Market Authorisation Holders (MAHs) that: "Subject to any transitional arrangement that may be contained in a possible withdrawal agreement, as of the withdrawal date, the EU rules in the field of medicinal products for human and veterinary use no longer apply to the United Kingdom."1
There are two very useful EMA guidance documents that all current EU MAHs, or those preparing an EU Marketing Authorisation application, should become familiar with. The first of which is intended to provide Practical Guidance regarding the submission of changes and related fees, whereas the second document takes the format of a list of Questions and Answers (Q&As) Guidance related to the UK withdrawal from the EU.1,2
The EMA cautions that marketing authorisation holders may be required to adapt processes and to consider changes to the terms of their marketing authorisation "to ensure its continuous validity and exploitation, once the United Kingdom has left the Union."2
This article will examine the challenges that BREXIT poses for biosimilar products developed and marketed within the EU.
It will look at the potential impact on delayed approvals for "first to market" success for new EU applications using UK RefMPs or UK based comparability studies.
With respect to commercial products already approved within the EU, the article will assess the impact of executing analytical technology and method transfers, including revalidation, for key batch control or batch release testing activities currently conducted within the UK, to avoid any potential drug shortages post-BREXIT.
EU biosimilars market
The EU has pioneered the regulation of biosimilar medicines by establishing a formal framework for their approval in 2003, ultimately shaping global biosimilar development and regulation.
Since then, the EU has also led the field in terms of biosimilar product approvals. Starting with the first product approval in 2006 of Omnitrope (somatropin), through to the most recent approval in May 2018 of Zessly (infliximab), there have been a total of 46 biosimilar products approved for use within the EU.3
Three of these biosimilar approvals have subsequently been withdrawn; two filgrastim biosimilars and one for a somatropin biosimilar.
The EMA defines a biosimilar as a biological medicine that's highly similar to another biological medicine already approved within the EU in terms of structure, biological activity and efficacy, safety and immunogenicity profile (that is, the intrinsic ability of proteins and other biological medicines to cause an immune response).3
This "other biological medicine" is called the "reference medicine." Notably, a biosimilar is not regarded as a generic of a biological medicine because the natural variability and more complex manufacturing of biological medicines do not allow for an exact replication of the molecular microheterogeneity.
The EMA confirms that: "Evidence acquired during ten years of clinical experience shows that biosimilars approved through EMA can be used as safely and effectively in all their approved indications as other biological medicines."1
The primary intention is that competition introduced with approved biosimilar medicines should improve patient access to safe and effective biological medicines with proven quality. Hence, biosimilar products are evaluated by the EMA according to the same standards of pharmaceutical quality, safety and efficacy that apply to all biological medicines approved in the EU.
The onus lies with developers of biosimilar medicines to demonstrate through "comprehensive comparability studies" with the "reference" biological medicine that
their biological medicine is "highly similar" to the reference medicine, notwithstanding natural variability inherent to all biological medicines
there are "no clinically meaningful differences" between the biosimilar and the reference medicine in terms of safety, quality and efficacy
they "avoid the unnecessary repetition of clinical trials" already done with the reference medicine.
The opportunities afforded by this abbreviated approval process has led to intense competition in the global market "to deliver biosimilars for the top ten biopharmaceuticals that have gone off-patent or will be going off-patent in the next few years."4
This can be observed by the number of new non-orphan generic and biosimilar medicinal product Marketing Authorisation (MA) applications awaiting EMA evaluation.5 As of 12 July 2018, there are 14 validated applications under review.
Understanding the development lifecycle for biosimilars
Each one of these biosimilar MA applications must demonstrate similarity to the reference medicinal product (RefMP) in terms of quality characteristics, biological activity, safety and efficacy based on a comprehensive comparability exercise.
Each application should also include a full quality dossier, together with data demonstrating comparability with the RefMP by using appropriate physicochemical and in vitro biological tests, non-clinical studies and clinical studies.
In addition, the quality requirements for biosimilar comparability should include details relating to the choice of RefMP, analytical methods, physicochemical characterisation, biological activity, purity and quality attributes for relevant specifications of the RefMP.
Regulatory authorities typically reference a "stepwise" or "step-by step" approach to establishing biosimilarity. To move seamlessly through the critical steps of each biosimilar product development careful consideration must be given to the planning of each stage of the development lifecycle; from product characterisation and biosafety testing to full comparability studies and clinical trials.
Figure 1 depicts these critical steps in a typical biosimilar development lifecycle.
Figure 1: Typical biosimilar development lifecycle
Demonstrating the comparability of biological molecules, while maintaining strict compliance to an ever changing regulatory environment, is a challenge that requires years of knowledge and expertise.
This includes proficiency in biopharmaceutical characterisation using high-end mass spectrometry (MS) and cutting-edge ancillary biochemical and biophysical techniques. The first step in development typically involves the determination of the exact sequence or structure of the originator product involving de novo MS/MS sequencing.
This requires careful interpretation and the assignment of levels of post-translational modifications across multiple batches to arrive at the Quality Target Product Profile (QTPP), which represents the desired specifications for the final product.
Stage two sees a range of cell line development and characterisation activities involving an extensive array of safety tests (undertaken to demonstrate identity, stability and purity at each stage of the production process).
Biological activity assessed at stage three includes an assessment of function and potency through the development and validation of a range of complex assays, including in vitro comparability testing, pharmacokinetic (PK) and pharmacodynamic (PD) assessments in animal and human samples, PK/PD modelling studies and immunogenicity screening during clinical studies.
The lifecycle outlined requires deep regulatory knowledge coupled with a highly integrated approach to both project and study management to ensure timely results to support strategic decision making.
In many cases, these types of specialist analytical and bioanalytical services are provided by trusted, longstanding partnerships. The knowledge assets and relationships developed during the course of a product development lifecycle are the foundation stones upon which a successful technology transfer for these complex products and transition to commercial manufacturing sit.
Potential impacts of Brexit for biosimilar developers in the EU
What Figure 1 highlights is that the process for biosimilar medicine development involves a range of rigorous analytical studies to establish a comprehensive understanding of the similarity of the biosimilar to the reference product. The typical duration of a biosimilar development lifecycle is broadly understood to range from 5–9 years with development costs in excess of $100 million.6
Given these long development timelines, it is highly probably that a number of the 22 current valid biosimilar applications awaiting evaluation, and potentially several more in the pipeline, may involve a reference product authorised in the UK. The EMA BREXIT Questions and Answers Guidance gives specific advice on this subject:
marketing authorisations granted before 30 March 2019 referring to a RefMP authorised by the UK (UK RefMP) remain valid
batches of the RefMP released by the UK after 29 March 2019 will not be considered as a Union (EEA) authorised comparator; that is, they should refer to a RefMP that is or has been authorised in a EU-27 Member State or a contracting state of the EEA
applicants are advised to take this into account at the time of submission of the application.2
These points of clarification could have serious implications for biosimilar development projects that are currently in the process of establishing comparability studies against UK RefMPs.
The impacts could include delayed approvals or even loss of "first to market" success for new EU biosimilar applications using UK authorised RefMPs.
It is likely to be difficult for developers of the biosimilar product to determine whether the MAH of the originator biological product (used as their RefMP) intends to transfer its batch release functions to an EU-27 member state post BREXIT for them to maintain their development course with their choice of RefMP.
On the subject of transferring batch control and batch release activities to an EU-27 member state, there are further challenges facing EU biosimilar developers. Based on the BREXIT Practical Guidance issued by the EMA, it is now clear that
products that only have batch release and quality control testing sites for finished product in the UK will have to change the batch release and testing sites to be located in the EEA, or a country covered by a mutual recognition agreement
for products manufactured outside the EEA (in the UK for example), an authorised importation site inside the EEA will be required post-BREXIT
this Practical Guidance provides a key definition related to the site for batch control (wherein each batch undergoes full qualitative analysis, a quantitative analysis of at least all the active substances and other tests necessary to ensure the quality of the products in accordance with the requirements of the marketing authorisation) need to be located in the EEA or a country covered by a mutual recognition agreement post BREXIT.1
Potential loss of key product and process knowledge
The implications for biosimilar developers arising from the need to transfer batch control and batch release activities out of the UK to another EU-27 state are potentially far reaching.
This is particularly so when EU biosimilar developers have partnered with UK-based analytical/bioanalytical/biosafety experts as part of their development strategy. As noted, these partnerships build up deep knowledge about the target molecule and associated cell line characterisation during the course of the development lifecycle.
This knowledge base includes fluency with the overall regulatory strategy for the product, the development and validation of key bioassays, training and qualification of the analysts involved with the product testing, as well as being key stakeholders in the application of Quality Risk Management principles across the product development.
These partners typically support the development of clinical materials, if required, and play a key role in the scale-up and technology/knowledge transfer to the commercial manufacturing site following successful product approval.
They may also be involved as an outsourced laboratory for batch control and batch release activities on an ongoing basis post approval. The challenge to transfer this expertise and knowledge to a third party should not be underestimated.
When questioned recently, Dr Fiona Greer, Life Sciences Global Director, Biopharma Services Development at SGS, confirmed that the company is working closely with its key partners in preparation for BREXIT.
Noting that "Expertise in large molecule analytical, bioanalytical and biosafety services is not easily replicated, we are actively working across our EU biopharma laboratory network to ensure we have the right services available in right places to meet our partners current and future demands. This includes a recent investment commitment to establish our new Global Business Services centre for SGS Life Sciences in Ireland, a key hub for the European Biopharma sector."
With the prospect of a political no-deal BREXIT looming ever closer to the EU Summit, the responsibility for proactive planning and preparation lies with the developers and manufacturers of biosimilar products to ensure that patients across the EU continue to benefit from access to safe and effective biological medicines with proven quality at affordable prices.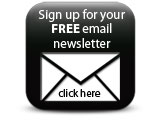 References
European Medicines Agency Human Medicines Evaluation Division and Veterinary Medicines Division: Practical guidance for procedures related to Brexit for medicinal products for human and veterinary use within the framework of the centralised procedure (Revision 2), 19 June 2018, EMA/478309/2017 Rev. 2.
European Medicines Agency: Questions and answers related to the United Kingdom's withdrawal from the European Union with regard to the medicinal products for human and veterinary use within the framework of the Centralised Procedure (Revision 3), 19 June 2018.
www.ema.europa.eu/ema/index.jsp?curl=pages/medicines/general/general_content_001832.jsp.
S. Sutton, "I'm a (Biosimilars) Believer!" The Medicine Maker (May 2018): https://themedicinemaker.com/issues/0518/im-a-biosimilars-believer.
Applications for new human medicines under evaluation by the Committee for Medicinal Products for Human Use: EMA/482350/2018.
www.pfizerbiosimilars.com/biosimilars-development.

Featured Companies

See also