Pregis acquires UK-based protective packaging company Easypack
Will expand its North American portfolio to include paper void fill, cushioning and block/brace solutions
Pregis has acquired Easypack, a Hertfordshire, UK,-based paper protective packaging firm, for an undisclosed sum.
The acquisition will enable Pregis, a provider of protective packaging materials and systems, to expand its North American portfolio to include paper void fill, cushioning and block/brace solutions.
Pregis' President and Chief Executive Officer Kevin Baudhuin said the firm was continuously looking for ways to support brand owners with products that will meet any protective packaging needs.
'This latest acquisition enables us to expand our performance-oriented paper packaging offering in North America, as well as provide Easypack with inflatable packaging solutions to support the European markets it serves,' he said.
Pregis will continue to operate Easypack's three UK manufacturing facilities, as well as offices and distribution centres in France and Germany. Easypack employs approximately 70 people across Europe.
Baudhuin added that Easypack, with its 20-plus year track record of innovation in paper packaging solutions, is a welcome addition to the Pregis family.
The firm's successful expansion into Europe led to tEasypack being awarded the Queen's Award for International Trade on three occasions.
'We look forward to sharing technology to offer even more protective packaging solutions to customers in North America and Europe,' he said.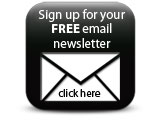 Pregis offers solutions for a number of market segments including healthcare and medical devices.
Companies