Pretium Packaging acquires Cox Container
Cox specialises in extrusion blow moulding of high-density polyethylene containers for food, beverage, dairy and industrial applications
Pretium Packaging, a North American manufacturer of plastic containers and closures, has acquired Cox Container, located in Troy, Alabama.
Cox Container is am extrusion blow moulding specialist producing high-density polyethylene (HDPE) containers for food, beverage, dairy and industrial applications.
"We are pleased to welcome the Cox leadership team and employees to the Pretium organization. The acquisition brings additional HDPE manufacturing capability to Pretium and gives us a strategic foothold in the Southeast. We will now be able to capitalize on the strong growth Cox has experienced over the past couple of years to better serve our combined customers," said Paul Kayser, president and CEO, Pretium.
"Additionally, we are aggressively looking to add other exceptional regional companies to our portfolio."
The acquisition increases Pretium's US manufacturing locations to 17. The Cox facility is situated on 13 acres, which makes it ideally suited for future manufacturing expansion.
"Under Pretium ownership, we will now have the ability to offer our customers new products by leveraging Pretium's extensive PET capabilities, as well as a manufacturing footprint across North America. We are excited to be a part of the Pretium team," said Ken Cox, president, Cox Container.
Cox Container represents the fifth acquisition Pretium has made in the past 4 years, supporting its strategy to grow its business via both organically and via strategic acquisitions.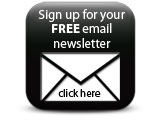 Pretium has a solid track record of successful integrations, and intends on keeping the Cox manufacturing location and employees/management team.
Companies