ProMetic to develop second-generation biopharmaceutical
UK subsidiary of ProMetic Life Sciences to develop product for an unidentified multinational
The UK subsidiary of Canadian biopharmaceutical firm ProMetic Life Sciences has signed an agreement to develop a new and improved version of an existing product for an unidentified multinational company.
Under the agreement, ProMetic Biosciences will develop a Mimetic Ligand affinity adsorbent, together with associated process conditions for the manufacture of the client's biopharmaceutical product.
ProMetic said initial service revenues from the deal were expected to reach CAD1.4m over the next 12 months, starting this month (December).
A long-term agreement for the supply of the Mimetic Ligand adsorbent is expected once ProMetic's development programme is successfully completed.
"We are very encouraged that companies with existing products and manufacturing processes are turning to ProMetic for the development of improved processes for their second-generation products," said Steve Burton, chief executive of ProMetic Biosciences.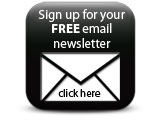 Mimetic Ligand adsorbents are said to provide higher yielding and lower cost manufacturing processes, as well as higher purity products.
Companies