Probiotec pays $23m for Australian contract packaging company
Contract Manufacturing | Packaging
If specific earnings hurdles are made ABS will receive a further $5m
Probiotec has increased its package manufacturing footprint by means of a US$23 million acquisition. All the issues shares of ABS have been purchased by the pharma company.
The contract packaging company will be also be entitled to an additional $5m if specific earnings hurdles are reached in the first year.
ABS, which includes assets formerly comprising Australian Blister Sealing Incorporated, offers foil and blister packing, bottle filling, labelling and secondary packaging of pharmaceutical and consumer products.
Wes Stringer, Probiotec Managing Director, said the deal represents his company's continued strategy of boosting its manufacturing capabilities, scale and reach within local and export markets.
"Following the acquisition of South Pack Laboratories (SPL) in 2017, we are excited to continue to grow our footprint in the pharmaceutical industry and we expect the combination of Probiotec's significant strength in contract manufacturing, SPL and ABS to provide benefits, synergies and opportunities for all three entities," Stringer added.
Probiotic, which makes, packs and distributes prescription and over the counter pharmaceuticals and complementary medicines for major pharmaceutical companies, will fund the purchase internally.
The internal funding is mostly from Probiotec's strategic sale of non-core assets last year. This includes the sale of its Gold Cross, David Craig and Skin Basics brands to Singapore's iNova Pharmaceuticals, its Impromy brand to Blackmores, and the sale and leaseback of its manufacturing facility in Victoria.
The remaining balance of the acquisition will be funded via an increase in Probiotec's current debt facilities, the company stated.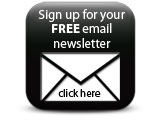 Probiotec is aiming to complete the acquisition within Q1 2020 and has forecast revenues to exceed $100m by year-end.
Companies