Purolite and Codexis to collaborate on immobilised enzymes for pharma market
Collaboration will lead to launch of a kit of immobilised transaminases as extension to range of CODEX screening kits
Purolite Corporation and Codexis are entering into a joint collaboration to develop and market immobilised enzymes for the pharmaceutical industry.
Enzymes are immobilised through binding to inert resins, allowing for easier separation from a reaction mixture, and immobilisation often allows for the use of these enzymes under different conditions and re-use at a commercial scale. The collaboration will enable Purolite and Codexis to develop immobilised transaminase enzymes for use in the production of pharmaceuticals.
'We have selected Purolite as a partner for immobilisation based on their experience with support resins and their ability to supply those resins at every scale,' said Dr Peter Seufer-Wasserthal, Senior Vice President, Pharmaceuticals at Codexis.
'Under this new collaboration with Purolite, we will be launching a kit of immobilised transaminases as an extension of our CODEX Screening Kits. The new immobilised enzyme kits will allow potential customers to quickly assess ideas for biocatalytic processes.'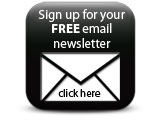 'The successful implementation of these ready-to-use immobilised enzymes for fast screening processes opens the door to new concepts of drug development, where scientists who are unfamiliar with biocatalytic processes can easily apply immobilised enzymes to different screening processes that can speed up new molecule and API development,' added Dr Alessandra Basso, Business Manager of the LifeTech unit at Purolite.
Companies