Recipharm partners with Sato to manufacture in Japan
Local anaesthetic Emla Patch will be produced by the CDMO in Sweden and distributed in Japan
Contract development and manufacturing organisation (CDMO) Recipharm, has entered into a long term agreement with Sato Pharmaceutical for the commercial manufacture and delivery of Emla Patch to Japan.
Tokyo-based OTC company, Sato, will launch the Emla Patch, a local anaesthetic product. Recipharm's facility in Karlskoga, Sweden, will produce and deliver to Sato.
After a successful launch in Japan, it is expected that the annual volumes of Emla Patch to Sato will be a significant addition to the present production at the Karlskoga facility.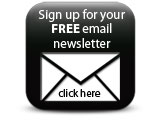 Ingela Palmkvist, General Manager at Recipharm in Karlskoga said: "We first established a business relationship with Sato in 2012 and this new supply agreement extends our partnership further."
Companies