Record sales and EBITDA in 2015 for Merck boosted by Sigma-Aldrich deal
Research advances and future-oriented investments form the foundation for future success, says Chairman Karl-Ludwig Kley
Karl-Ludwig Kley: '2015 was not only an eventful, but above all a very successful year for Merck'
Merck reported record results for 2015 with net sales and EBITDA higher than ever before in the firm's 350-year history.
Net sales rose by 13% to €12.8bn in 2015 (2014: €11.4bn), with the acquisitions of AZ Electronic Materials and Sigma-Aldrich responsible for 4.3% of the growth.
Earnings before interest, taxes, depreciation and amortisation (EBITDA) before exceptional items rose by 7.1% to €3.6bn (2014: €3.4bn) helped by the firm's Life Science business.
Net income dropped in 2015 by 3.7% to €1.1bn (2014: €1.2bn), attributable to one-time expenses in connection with the Sigma-Aldrich takeover and integration, as well as higher interest expenses to finance the acquisition.
'2015 was not only an eventful, but above all a very successful year for Merck. We again achieved profitable growth. By acquiring Sigma-Aldrich, we successfully completed the portfolio realignment of recent years. In immuno-oncology, we initiated six pivotal clinical trials. Research advances and future-oriented investments form the foundation for future success. And our new bold and vibrant branding shows what makes Merck unique,' said Karl-Ludwig Kley, Chairman of the Executive Board.
Net sales of the Healthcare business sector increased in 2015 by 4.7% to €6.9bn (2014: €6.6bn), attributable to organic growth of 1.6% and exchange rate effects of 3.1%. Above all, the Asia-Pacific region fuelled organic growth.
Sales of Rebif, a treatment for relapsing forms of multiple sclerosis, declined organically by 10.7% in 2015 owing to continued competitive pressure from oral formulations. At €899m, Group sales of the oncology drug Erbitux were stable (2014: €904m). With Gonal-f, a recombinant hormone used in the treatment of infertility, Merck achieved organic sales growth of 3.7%. Including positive currency effects, sales rose to €685m (2014: €628m).
At @2bn, EBITDA pre-exceptionals of the Healthcare business sector in 2015 remained at the previous year's level (2014: €2bn).
Amid growing profitability, net sales by the Life Science business sector rose in 2015 by 25.1% to €3.4bn (2014: €2.7bn), mainly as a result of the purchase of Sigma-Aldrich.
The Process Solutions business area, which markets products and services for the entire pharmaceutical production value chain, generated organic sales growth of 11.6%. The increase was mainly fuelled by higher demand for products used in biopharmaceutical production in Europe and the US.
The Bioscience business area, which provides products and services to support research for pharmaceutical, biotechnological and academic research laboratories, reported a slight organic sales increase of 0.7%.
The first-time consolidation of Sigma-Aldrich on 18 November 2015 boosted Life Science sales by €279m, accounting for 8% of the business sector's net sales in 2015.
In 2015, the Life Science business sector reported a 30% rise in EBITDA pre-exceptionals to €856m, which was attributable to good operating performance in all businesses as well as the contribution from Sigma-Aldrich.
'With the acquisition of Sigma-Aldrich, the biggest takeover in our corporate history, Merck has become one of the leading players in the global life science industry,' said Kley. 'We can now offer our customers a broader product portfolio than before. Additionally, we now have the leading e-commerce platform in the sector.'
Going forward in 2016, Merck expects slight organic sales growth and a low double-digit increase in EBITDA pre-exceptionals.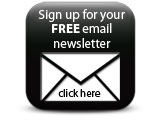 Additionally, owing to the acquisition of Sigma-Aldrich, the company expects a positive portfolio effect on sales in the low double-digit percentage range. For 2016, Merck forecasts a low double-digit percentage increase in EBITDA pre-exceptionals over 2015.
Companies