Roquette inaugurates pharma Application Development Centre in France
The site provides technical support and training for Roquette's internal teams and customers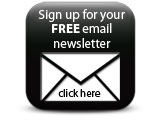 Roquette, the world's fifth largest starch producer, has opened a new pharmaceutical Application Development Centre at its site at Lestrem, Pas de Calais, France. The dedicated 800 m2 laboratory benefits from the latest technologies and a team of about 12 experts.
The French, family-owned group is a global player in the transformation of plant-based raw materials, such as maize, wheat, potatoes, peas and microalgae into ingredients for use in the nutrition and health sectors.
The company says the new center will help consolidate its position as a leading supplier of excipients and active ingredients to the pharmaceutical industry. Its state-of-the-art-technologies, such as compression, film coating or granulation, will ensure the development of new new solutions for the industry at global level. They will also provide expertise and knowhow in the science of pharmaceutical formulation, including excipients for product formulations that can be taken easily by patients ranging from very young children to the very elderly.
For example, Roquette has developed an excipient for orodispersible tablets, which melts directly in the mouth without the need to drink any water, providing immediate action for the patient.
Isabelle Routier, Vice-President – Application Development Centres for Food Nutrition Health, said: 'With an annual global growth rate of nearly 5%, the market for excipients offers excellent opportunities as well as numerous challenges in terms of formulation. This new pharmaceutical Application Development Centre is proof of Roquette's commitment in the health sector.
'The technologies acquired, such as this latest generation of compression simulator, as well as the expertise of the dedicated team allow us to pursue our innovations and respond to the expectations of this highly demanding sector in terms of quality, safety and performance. Thanks to this center, Roquette again demonstrates its ambition to establish privileged long-term partnerships with its customers.'
Guillaume Fichet, Director of the Lestrem site, said: 'The creation of this new Application Development Centre on the Group's largest site at Lestrem enables synergies with all of the Group's research laboratories and production units at the site. Its ambition however is global. Located at the heart of Europe, this Application Development Centre is in direct contact with the three other major regions of the Group (North America, Asia and India) and will serve our pharmaceuticals customers throughout the entire world.'
Featured Companies