Rousselot and Peptan build on innovation days success to boost customer-first strategy
Leading producer of gelatin and collagen peptides, Rousselot, started 2018 with a strong focus on innovation, in line with the company's global strategy
In March, alongside the launch of two new revolutionary products – Peptan IIm - hydrolysed collagen type II matrix for joint health and StabiCaps gelatins preventing crosslinking in softgels, the company held the 2-day event at its Expertise Center in Ghent and laid the foundation stone for the new Rousselot Pilot Hall at the site.
With state-of-the-art R&D and Applications laboratories across the world dedicated to scientific research, new product development and co-innovation, Rousselot has committed to further strengthen this aspect of its service offering, and to keep working closely with customers to support their growth and formulation objectives.
2018 Innovation Days: a resounding success
The customer event, hosting about 100 people, was developed around the theme: Innovation Days 2018, new perspectives in the pharma & nutraceutical world.
It provided customers with a unique perspective on the product launches and allowed them to appreciate gelatin and collagen's unique potential for pioneering technologies in healthcare and medicine.
Delegates were also offered the opportunity to visit the laboratories and discuss specific projects and opportunities with Rousselot and Peptan experts.
"During these 2 days, Rousselot and Peptan have clearly demonstrated how to give a tangible dimension to innovation, not only by launching two new, innovative products, but also by looking at the future of our business under a new light," comments Sandor Noordermeer, Vice-President Global Marketing & Sales.
"The event represents the realisation of our efforts to position ourselves as a trusted partner that not only provides high quality, safe ingredients, but that can also add value in every phase of the innovation process. We are very excited to see the results of our conversations and look forward to the next occasion," adds Noordermeer.
Building the future of innovation
In parallel with the Innovation Days, Rousselot also announced the expansion of the Ghent site with a new pilot facility.
The new building, scheduled for completion in early 2019, will be fully dedicated to Rousselot's and Peptan's innovation pipeline.
The teams will be responsible for the testing, on an industrial scale, of the progress and developments done at the Rousselot Expertise Center and the Regional Application Laboratories.
The new laboratory will ensure the sustainability of the newly developed innovation concepts as well as accelerate their adoption in the pharma, nutrition and food industry.
Jos Vervoort, Executive Vice-President, Rousselot, comments: "The construction of this new Rousselot Pilot Hall and the Innovation Days are only the first steps of our improved commitment to bringing innovation closer to our customers, a top priority within our business strategy."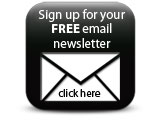 "Sharing our knowledge and fostering the discussion on key topics such as healthcare and medical science developments is one of the ways we help them stay ahead of the market and achieve their ambitions."
Featured Companies