SGS Life Science Services gains cGMP accreditation at its laboratory in Livorno, Italy
The new lab will focus on analytical quality control testing, IT compliance and validation
SGS Life Science Services, a bio/pharmaceutical analytical and bioanalytical contract solutions provider, has been awarded cGMP accreditation for its newly added analytical laboratory in Livorno, Italy.
SGS's first dedicated life science laboratory in Italy, the new lab will focus on analytical quality control testing, IT compliance and validation, and complements the existing services at the Livorno site, which provide facilities qualification, calibration and validation services, and an analytical chemistry laboratory which opened in 2013.
The 1085m² laboratory employs 25 staff and is also ISO 9001 accredited, and completes the SGS Life Science Services offering for the Italian market.
cGMP accreditation enables the Livorno laboratory to demonstrate, on behalf of its clients, whether or not individual batches of their raw materials, or of their regulated product, are manufactured according to the highest quality standards.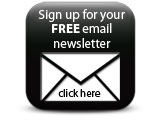 'The investment in the new laboratory and its cGMP accreditation adds significantly to our existing offer and will enable us to conveniently serve the microbiological and chemical testing needs of our clients in the important Italian market, where many multinational pharmaceutical firms and API manufacturers are located,' said Marco Benvenuti, Business Manager, SGS Life Science Services.
Featured Companies