SGS Life Science Services to double size of laboratory in Mumbai, India
To meet increased demand for Full Time Equivalent activities
Contract solutions provider SGS Life Science Services is to double the size of its Mumbai, India, laboratory from 1393m2 to 3994m2 to meet demand for Full Time Equivalent (FTE) activities for pharmaceutical customers, as well as more stability projects from both local operations of multinationals and overseas organisations.
The expanded laboratory will act as a dedicated cGMP pharmaceutical testing site and is due for completion and validation in Q2 2015.
The Mumbai facility will feature three new 100m3 capacity stability chambers, HPLCs, dissolutions, gas chromatographs and additional general laboratory instruments.
The workforce of 88 people will ultimately increase by 39.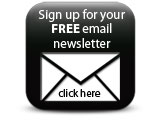 Once completed, the Mumbai laboratory will be the largest stability testing facility in the company's Life Science Services network, which includes 21 laboratories offering contract analytical and bioanalytical services.
Featured Companies