SGS Life Sciences invests in new services in Shanghai, China
Testing and certification company to expand its cGMP chemistry and microbiology labs
SGS Life Science Services, a pharmaceutical inspection, verification, testing and certification company, is to expand its Shanghai, China, cGMP chemistry and microbiology laboratories by 500m2 taking the total to 2,000m2 by Q2 2015.
This will enable the company to offer new services from the facility, including a new biotechnology laboratory for cytotoxicity testing, cell-based assays, plus endotoxin and ELISA testing. The current facility provides services for method development and validation, testing of raw materials, APIs and finished products, as well as testing of traditional Chinese medicines.
The expansion programme, which will commence next month, will also see the introduction of packaging testing, including extractables and leachables, while an inductively coupled plasma mass spectrometer, for USP<233> Elemental Impurities, will also be located within the laboratory.
Other new capabilities at the Shanghai site will include a dissolution lab for generic drug stability studies, a mycoplasma lab focused on the biological market, and a highly active compound (HAC) testing laboratory to meet growing market demand. In addition to new office space, a drug compatibility study lab, designed to meet regulatory requirements, will also be introduced.
'The investment in the Shanghai facility, and the increased and enhanced service offerings that will result are essential to our continued expansion in China,' said Andy Yi, General Manager, SGS Life Science Services, Shanghai.
He added: 'Much of the work that we undertake is on behalf of major multinational customers who demand that their drug and medical device products are subject to the same level of compliance and scrutiny that they would be if they had been manufactured in the West. This expansion will further serve the quality requirements of those customers.'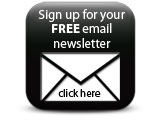 SGS Services has 21 laboratories offering contract analytical and bioanalytical services in North America, Europe and Asia, delivering harmonised solutions to large pharmaceutical and biotechnology firms.
Featured Companies