SGS to conduct first malaria human challenge trial in Belgium
The study will assist in the development of an advanced candidate compound
Close-up: Malaria blood cell
Life Sciences company SGS has said it will commence its first malaria volunteer infection study (VIS) in Belgium. Starting this month, the clinical trial is on behalf of Medicines for Malaria Venture (MMV), a product development partnership (PDP) working in the field of anti-malarial drug research.
The study will assist in the development of an advanced candidate compound from the anti-malarial drug pipeline developed by MMV and partners, which is a potential long-acting injectable chemoprotective drug.
Dr Pieter-Jan Berghmans, Investigator at SGS and Principal Investigator of the trial, commented: "As there is a continued risk of resistance to currently marketed drugs, developing new anti-malarial drugs is a high priority."
A global challenge
The primary objective of the trial is to test the efficacy of MMV's experimental compound in killing malaria parasites in the liver before they can develop and reach the bloodstream, thus protecting people from malarial disease. The trial will be conducted in SGS' dedicated 20-bed unit at Antwerp's Stuivenberg Hospital under a high level of safety and supervision.
Adrian Wildfire, Project Director, Infectious Diseases and Human Challenge Unit at SGS, commented: "SGS is very proud to contribute to the global health effort to defeat malaria in the world. The malaria parasite killed 435,000 people in 2017 and infected an estimated 219 million. Fifty per cent of the world's population lives in over 90 countries where malaria transmission occurs."
Wildfire continued: "91% of the deaths are in Africa in predominantly low-income regions. Young children and pregnant women form an especially vulnerable group, associated with a high rate of mortality and as such urgently need novel treatments. This has led to a decision by SGS to step into the field of antimalarial drug development."
Dr Timothy Wells, MMV's Chief Scientific Officer, added: "MMV and its partners have taken a leadership role in finding new ways to accelerate the development of new medicines to treat and prevent malaria.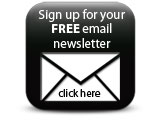 "The compound undergoing the trial has demonstrated potential to target malaria parasites before they have a chance to establish the symptoms of malaria, and could, therefore, help protect children from becoming ill. In collaboration with SGS, this potential treatment will be tested in human subjects for the first time," he concluded.
Featured Companies