S+S metal detector inspects free flowing bulk materials
Easily integrated into pneumatic and vacuum pipeline systems up to 150mm in diameter
The GF4000 inspects free flowing bulk materials for contaminants
The GF4000 metal detector from S+S Inspection is for inspecting free flowing bulk materials in the pharmaceutical, chemical and food industries.
The UK subsidiary of the global group S+S Separating and Sorting Technology says the detector is easily integrated into existing pneumatic and vacuum pipeline systems up to 150mm in diameter, and is suitable for use with powders, granulates and similar materials at high flow rates. The fast acting rejection system diverts metallic contaminants into a reject container with minimal interruption to the material flow. All system components are in stainless steel to meet hygiene standards.
The Genius+ digital processing unit provides a high level of control flexibility. The control unit uses multi-channel detection technology to combine maximum sensitivity to all metallic contaminants with suppression of external EMC interference.
The menu driven validation system meets the demands of all recognised standards, including HACCP, BRC and IFS.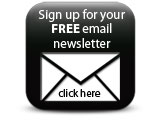 S+S Inspection says the GF4000 is suitable for inspecting incoming powders and granulates before transporting into storage silos and at any point in the manufacturing process to minimise the risk of contaminants being carried through to final product despatch.
Companies