Sales of medicines in China boom, in spite of weakening economy
Sales rise by 12.4% in the first half of 2015 to US$131bn, says China's ministry of commerce
Sales of medicines in China have been growing fast, in spite of the country's weakening economy, figures from China's ministry of commerce suggest.
In its 'Analysis on the Medicine Circulation Industry' for January to June this year, the ministry said sales of seven major categories of medicine rose to CNY841bn (US$131bn), up 12.4% year-on-year.
As for medicine retail markets, sales generated CNY168.2bn ($26.3bn) during this half, up 8.7% year-on-year. The ministry said business income from 1,200 medicine distribution organisations was CNY658.1bn ($103bn), up 12.8% year-on-year. Their profits were CNY10.8bn ($1.69bn), up 11.5% year-on-year.
The average net profit was 1.6%, falling 0.2% year-on-year; with average gross profit at 6.4%, decreasing 0.6%.
With China's economy slowing, the ministry predicted a 'steady slowdown in the next half-year', with the medicine distribution sector setting into 'a new normal of medium-low speed development with meagre profits'.
The ministry analysed sales, profits and capital operations of the medicine distribution industry to source data and forecasts.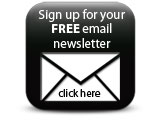 China devalued its currency in August, amidst concerns about its exports, but the government still forecasts 7% growth in 2015. In June, the Organisation for Economic Cooperation & Development (OECD) predicted 6.7% growth in China for 2016.