Saltigo to relocate corporate HQ to Leverkusen, Germany
Lanxess subsidiary is moving into previous headquarters of specialist chemicals company in September
From September of this year Saltigo will relocate its corporate headquarters from Langenfeld to Leverkusen. This will bring administration closer to research and production. Photo: Lanxess AG
Lanxess subsidiary Saltigo is relocating its corporate headquarters from Langenfeld to Leverkusen in Germany.
In September, more than 100 people will be moving into what was formerly Lanxess's headquarters at the Chempark site in Leverkusen.
'The arrival of our fine chemicals specialist Saltigo will strengthen and further expand the Leverkusen site as Lanxess's most important location worldwide for the megatrend of agriculture,' said Werner Breuers, member of the Board of Management of Lanxess.
'Saltigo's headquarters need to offer the best possible conditions to enable the company to continue efficiently steering its growth trajectory,' he added.
'We will create these conditions by having the new main administrative centre in the immediate vicinity of research and production operations.'
Saltigo is a leading supplier in the field of custom synthesis and operates production facilities in Leverkusen and Dormagen. In future, 1,100 of its 1,200 staff worldwide will work at the new Leverkusen headquarters.
'Targeted investments will also ensure that Saltigo continues to enjoy an optimal position in the dynamic custom manufacturing market,' said Wolfgang Schmitz, Managing Director of Saltigo.
The company plans to invest up to €100m in its business with agricultural active ingredients in Leverkusen over the next two years. Saltigo will spend around one fifth of this amount on creating additional capacities for solids isolation at four facilities.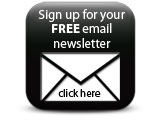 The relocation of Saltigo's corporate headquarters is part of a series of moves following the transfer of Lanxess's headquarters to Cologne.
Companies