Sanofi Pasteur starts Phase III trial on C.diff vaccine
Cdiffense programme will recruit for a trial that will include 15,000 adults at 200 sites across 17 countries
Sanofi Pasteur, the vaccines division of Sanofi has begun a late-stage trial on a vaccine against Clostridium difficile infection (CDI).
The French pharmaceutical manufacturer has begun a Phase III programme called Cdiffense and has just started recruiting for a trial that will include up to 15,000 adults at 200 sites across 17 countries. Volunteers for the study should be aged 50 or older and planning an upcoming hospitalisation or have had at least two hospital stays and have received systemic antibiotics in the past year.
The risk of C. diff increases with age, antibiotic treatment and time spent in hospitals or nursing homes. C. diff toxins cause gastrointestinal disease that can lead to death in approximately 8–15% of infected people.
Sanofi's vaccine is designed to produce an immune response that targets the toxins generated by C. diff bacteria, which can cause inflammation of the gut and lead to diarrhoea. It ultimately may help prevent a future infection from occurring.
'With the emergence of difficult-to-manage strains of C. diff, CDI has become more frequent, more severe and more difficult to treat in recent years, raising concerns about how to control it and prevent transmission,' said John Shiver, Senior Vice President for Research & Development at Sanofi Pasteur.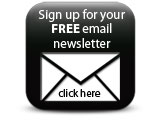 'Vaccination could be an efficacious, cost-effective and important public-health measure to protect individuals from C. diff.'
Companies