Sanofi Pasteur to acquire VaxDesign for US$60m
MIMIC technology to provide competitive advantage in vaccine development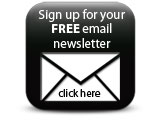 Sanofi Pasteur, the vaccines division of sanofi-aventis, has agreed to buy VaxDesign, a privately held US biotechnology company, based in Orlando, Florida, in a deal worth around US$60m.

The French drugmaker said it would buy VaxDesign, the developer of the Modular IMmune In-vitro Construct (MIMIC) technology that combines immunology with engineering to find solutions to complex biological problems, for an upfront fee of US$55m and an extra US$5m on completion of an unspecified 'development step'.

MIMIC captures genetic and environmental diversity based on data generated in a surrogate human immune system and is therefore able to speed up selection of product candidates instead of using animal models before human clinical trials.

Sanofi Pasteur said MIMIC would be of value in the assessment of its vaccine candidate, by providing a key 'filter' in the preclinical stage for a 'go/no go' decision making process before Phase I human clinical trials.

'MIMIC is the most-advanced platform in the field,' said Michel DeWilde, senior vice president, r&d at Sanofi Pasteur.

'This platform will provide a significant competitive advantage in the development of vaccines.'

The transaction is expected to close by the end of the year.


Companies