Sanofi and Genzyme takeover talks progress
Generic competition hits 2010 Sanofi results for the first time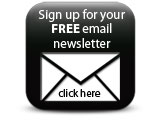 French drugmaker Sanofi-aventis saw its net profit fall by 0.3% to €1.8bn in the fourth quarter of 2010 as sales rose by 0.5% to €7.4bn.

For the full year, sales dipped 0.8% to €30.4bn, dragged down by the impact of US healthcare reform, EU austerity measures, and more than €2bn of sales lost as a result of generic competition to products such as Lovenox (enoxaparin).

Chris Viehbacher, chief executive of Sanofi-aventis, said 2010 'was the first year in which the patent cliff really became visible with generic competition for several of our products'.

High spots included emerging markets, which generated more than €9bn of sales (+16.3%), consumer health (€2.2bn, +45.7%) and generics (€1.5bn, +41.5%).

The vaccines business had a record year with sales of €3.8bn, driven by a strong performance of seasonal flu vaccines (+33.3%). Pandemic flu vaccines also contributed €452m.

Sanofi-aventis reported a net income of €9.2bn in 2010, an increase of 2.6% at constant exchange rates.

Looking forward, the firm said its expects a double-digit sales increase in its growth platforms, but 2011 business EPS 5–10% lower at constant exchange rates than that reported for 2010, barring major unforeseen adverse events.

This guidance does not include any benefit from a possible acquisition of US biotechnology company Genzyme. Viehbacher said talks between the two firms are progressing.


Companies