Sanofi and Transgene jointly invest €10m
Contract Manufacturing | Finance | Research
In manufacture of immunotherapy products at Genzyme Polyclonal site in Lyon area
Sanofi is to collaborate with French biopharmaceutical firm Transgene on the creation of a new state-of-the-art industrial platform dedicated to the production of immunotherapy products, including Transgene's therapeutic products.
The platform will be established on Genzyme Polyclonals' site in the Lyon area for an investment of €10m equally financed by the two firms. The platform will remain Sanofi's exclusive property.
Sanofi and Genzyme will act as Transgene's Contract Manufacturing Organisation (CMO) to manufacture clinical and commercial batches of the drug substance of Transgene's immunotherapy products, including its MVA1 therapeutic vaccines. Transgene will be a preferred customer of the commercial manufacturing platform for 15 years.
'[This agreement] combines the strong expertise of recognised experts and pioneers in the fields of gene therapy and vaccines,' said Philippe Archinard, Chairman and Chief Executive of Transgene. 'This collaboration will secure Transgene's commercial production over the long run, enabling us to focus our resources on development and marketing of our products.'
'The Lyon area is a strategic place for Sanofi in the field of immunology,' added Olivier Charmeil, President and CEO of Sanofi Pasteur. 'Merial, Sanofi Pasteur and Genzyme will share locally their expertise to implement this state-of-the-art platform and build a centre of excellence available for Transgene and potentially other customers.'
Genzyme Polyclonals' site in Lyon is already manufacturing polyclonal antibodies for world markets. It has all the necessary capabilities to support the registration of immunotherapy products for the EU and US markets.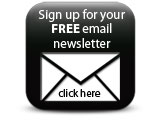 Construction, qualification and validation of the manufacturing suite will start in the third quarter and should be completed in Q1 2015. First batches of commercial grade products are expected in 2015.
Companies