Sanofi to build US$75m production facility in Vietnam
Initial capacity of 90 million units a year with capacity to expand
Sanofi has unveiled plans to build a new manufacturing facility in Vietnam.
The plant, at the Saigon High Tech Park in Ho Chi Minh City, will cost US$75m, and is Sanofi's largest investment in Vietnam to date. With an initial capacity of 90 million units per year and a possible extension up to 150 million units, the facility will produce pharmaceuticals and consumer healthcare products. The new plant is scheduled to be fully operational by the end of 2015.
Christopher Viehbacher, Chief Executive of Sanofi, said: 'This new production and development centre illustrates our commitment to bringing high-quality medicines to a broader population in Vietnam.'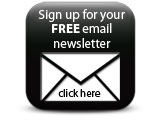 Viehbacher added that Sanofi has had a presence in Vietnam for more than 50 years. The new investment will also further strengthen Sanofi's leading position in emerging markets, he said.
Companies