Sanquin exhibits at Pharmalab Congress
Sanquin is the first company worldwide to introduce a test kit and test-service based on cryopreserved PBMCs and IL-6 read outs
At Pharmalab Congress, 21-22 November in Dusseldorf, Germany, Sanquin will exhibit its new product and services for endotoxin testing based on a monocyte activation test (MAT).
Sanquin is the first company worldwide to introduce this test kit and test-service based on cryopreserved PBMCs and IL-6 read outs.
Sanquin's booth at Pharmalab will be focusing on this.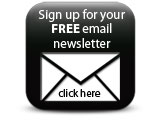 At the conference Dr Eelo Gitz, Sanquin, will give a talk about pyrogen detection with the cryopreserved PBMC-based MAT Cell Set: performance, study examples and challenges. Discussing the following:
characteristics and performance of Sanquin Reagents MAT Cell Set
examples of validation and drug release testing of plasma derived products
other critical aspects and tips for performing MAT.
Companies