Screener classifies bulk material
Smallest particles descend through screener in straight-through path at high rates
A new Vibroscreen Flo-Thru low profile screener from US-based Kason Corporation classifies bulk material into three fractions at high rates. It employs two screening decks, and two unbalanced-weight gyratory motors mounted on opposing exterior sidewalls of the unit, instead of one motor positioned beneath the screening chamber, reducing minimum height requirements significantly.

The design also allows vertical alignment of the top inlet and bottom outlet, allowing the smallest fraction to descend through the screener in a straight-through path at high rates; the larger fractions are ejected through spouts at the peripheries of the coarse-mesh upper screen and fine-mesh bottom screen.

The Flo-Thru classifier design vertically aligns the top inlet and bottom outlet to achieve high rates, while reducing headroom requirements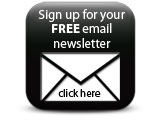 The Flo-Thru screener is offered in diameters from 460 to 2,135mm, and is available to 3-A, FDA, BISSC and other sanitary standards, as well as to UL, ATEX, CSA and CE electrical standards.

Kason says quick-disconnect clamp ring assemblies allow removal of screen frames for inspection, cleaning and screen changes. An optional Air-Lift device pneumatically raises either of the upper two screen frames, enabling one operator to perform what was previously a two-person task, depending on screen diameter.

The company also manufactures numerous types and sizes of gravity-fed and in-line-pneumatic, circular vibratory screeners and centrifugal separators for separating virtually any solid from any solid or slurry, as well as circular fluid bed dryers, coolers and moisturisers.


Companies