SenzaGen strengthens its organisation with IR and communications director
SenzaGen (Nasdaq First North: SENZA) today announced that the company has recruited Tina Dackemark Lawesson as communications director. Dackemark Lawesson joins SenzaGen with a wealth of experience from IR and communications positions in similar life science companies and takes up her position in December 2018.
"SenzaGen is in a very exciting development phase and we need to strengthen our organisation within both IR and strategic communication. In her role as communications director, Tina will be tasked with increasing communication towards our prioritised target groups and will thus have a key position in SenzaGen," said Anki Malmborg Hager, CEO of SenzaGen.
Dackemark Lawesson joins SenzaGen from Invisio, a Danish communication equipment company based in Copenhagen, where she was Director of Investor Relations & Corporate Communications. She previously held similar positions at Cellavision, Enzymatica and Precise Biometrics.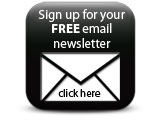 "SenzaGen is a very exciting company which, thanks to its technology, has the opportunity to make a real impact in the pharmaceutical and cosmetics industries. I am therefore delighted to have the opportunity of meeting the challenge of taking the company's communications forward," said Dackemark Lawesson.
Companies