Serialisation: how manufacturers can meet consumer safety regulations, protect their brand and maintain profits
Richard Nemesi, Global Vertical Manager for Pharmaceutical and Medical Devices at Videojet Technologies, considers how manufacturers can meet consumer safety regulations, protect their brand and maintain profits
Laser marking systems deliver high-speed, in-line, permanent marking for lifetime product traceability, and can be used for 2D DataMatrix bar codes
Counterfeit products entering the supply chain is a serious problem that has long been plaguing the pharmaceutical industry. These drugs can contain ineffective or even harmful ingredients thereby posing a very dangerous threat to consumer safety. Additionally, counterfeit drugs cost the pharmaceutical industry billions of dollars each year in lost jobs and revenue, and can erode priceless commodities – brand reputation and consumer trust, says Richard Nemesi, Global Vertical Manager for Pharmaceutical and Medical Devices at Videojet Technologies.
These safety concerns have given rise to various regional and global regulations requiring strict product serialisation that allow products to be quickly and accurately traced throughout the supply chain. With that in mind, now is the time for pharmaceutical manufacturers to leverage coding and marking solutions within their packaging operations to help prevent counterfeiting.
To make the best choices possible, there are key factors to consider: performance and line integration. High-quality, permanent coding on a variety of packaging integrated into existing operations will allow pharmaceutical manufacturers to ensure regulatory compliance and consumer safety, while also maintaining manufacturing efficiencies and protecting brand integrity.
Coding and marking solutions
The mandatory information required on pharmaceutical packaging to be compliant with regulations represents a significant increase from current coding. Additionally, it is important to consider that the information must be both human and machine readable. While there is a wide range of available coding and marking technologies, the good news is that recent advances have yielded state-of-the-art solutions to meet the challenges of the pharmaceutical industry, including Thermal Inkjet (TIJ), Laser, Print & Apply Labeling (LPA), Thermal Transfer Overprinter (TTO) and TIJ is generally used to print traceability information including 2D DataMatrix codes – the standard code carrier for a wide range of regional and country-specific serialisation requirements – onto packaging commonly found in pharmaceutical operations such as cartons, labels, blister foils, and pouches and barrier materials.
Now is the time for pharmaceutical manufacturers to leverage coding and marking solutions within their packaging operations to help prevent counterfeiting
The printers fire tiny ink drops through fine-gauge nozzles onto packaging as it passes a printhead or cartridge. This system is used for high-resolution, ink-based, non-contact printing, utilising heat and surface tension to move ink onto a package surface. Traditionally, TIJ was well-suited to printing high-quality text and bar codes on porous substrates, ensuring that complex and detailed codes are clearly readable for downstream verification. However, recent innovation in TIJ technology has made it possible to code on a range of non-porous substrates including films, foils, plastics and coated stocks.
Laser marking can be used to print 2D bar codes as well as human readable codes. Laser is an ideal choice for creating permanent coding on pharmaceutical packaging such as cartons, bottles, labels, vials and ampules, tubes and blister foils. Laser marking uses a beam of infrared light focused and steered with a series of carefully controlled small mirrors to create marks where the heat of the beam interacts with the packaging surface.
TTO is good for marking flexible packaging such as pouches and barrier materials, offering high quality codes from date, lot, and time stamps to more complex codes such as bar codes, use warnings, and ingredients lists. TTO systems use a digitally controlled printhead to precisely melt ink from a ribbon directly onto flexible films, providing high-resolution, real-time prints.
Extremely versatile, CIJ systems can be used to print on nearly any package type or product shape and are suited for a wide variety of packaging, including cartons, bottles, labels, vials and ampules, tubes, blister foils, pouches and barrier materials, and stick packs. CIJ technology is used for fluid-based, non-contact printing of up to five lines of text, linear and other 2D barcodes. Fast print speeds and a range of application-specific inks make CIJ a strong option for pharmaceutical packaging.
To meet increased demand for high grade coding downstream on the packaging line, such as bundles and corrugate cases, Print and Apply Labellers (LPA) automatically prints and places labels of various sizes onto packaging. LPA can help pharmaceutical manufacturers ensure accurate label placement and high resolution coding.
Understanding the wide range of advanced coding and marking solutions is the first step towards making an informed investment in coding and marking technology. Next, comes the critical part – pairing the right technology with the right application.
Cartons/carton coding
Cartons are one of the most common packaging formats used by pharmaceutical and medical products. Marking these cartons with high-quality human and machine readable codes is generally a critical element of any company's traceability plan.
TIJ is the most common choice for carton coding. It is typically advantaged in terms of throughput for dense coding applications, because speed is only governed by desired print resolution and the firing frequency of the resistors; the complexity of the code does not have an impact. Some vendors provide high-performance TIJ inks, which can further improve ink adhesion and contrast.
Laser creates permanent codes and can mark multiple adjacent products during indexing
Laser coding on cartons is another common selection, because of the simple and clean method of marking text, bar codes or images while using virtually no consumables. Laser creates permanent codes and can mark multiple adjacent products during indexing.
Also good for cartons, CIJ codes adhere to nearly all common carton materials, including those with non-porous or water-resistant coatings.
Bottles/bottle coding
An extremely common pharmaceutical packaging format, bottles can be coded in numerous locations. For example, visible and ultraviolet (UV) or infrared (IR) visible marks can be made to the side, bottom, label or cap of a bottle. CIJ printers work with a wide range of visible inks, UV- and IR-visible inks, and invisible inks for covert coding to aid brand protection.
In addition, laser can be an effective method for creating indelible marks directly on the surface of a bottle or cap.
Ultraviolet (UV) laser marking system is the ideal technology that provides permanent high resolution marking on high-density polyethylene (HDPE), low-density polyethylene (LDPE) and synthetic fibre materials
Marking directly on labels frequently requires integration with labelling equipment, which yields high quality, precisely positioned codes. TTO offers a simple method of direct contact coding on labels before application to the bottle or packaging. Seamless integration and robust bracketry are crucial. Capable of high resolution printing, TTO is ideal for bar codes, high content codes, and product information.
For this application, the simple CIJ set-up includes integration of the small marking printhead and a flexible umbilical hose into labelling equipment. With a wide variety of inks, CIJ enables printing on both paper and plastic label stocks, offering colour variety depending on desired contrast.
TIJ is another ideal method for marking labels prior to application, allowing for high code quality and contrast while delivering complex 2D or DataMatrix codes. A small printhead integrates easily into label application equipment.
Laser marking systems offer the capability to print crisp codes onto labels irrespective of original pre-printed dark marked windows.
Vial and eye dropper marking
Vial marking and eye dropper bottle marking is a challenging application due to the small surface size and reduced radius. This is best achieved with a coder integrated into the original equipment manufacturer (OEM) packaging that has been specifically designed for this type of CIJ is an effective marking technology for glass vials. Today's CIJs use sophisticated software that can help ensure high drop placement accuracy, critical for small 2D codes. Autoclave resistant inks, as well as visible and UV inks can be used for brite stocking applications.
CO2, fibre and UV lasers can also be used for the level of precision required for vial and eye dropper bottle marking. Fibre lasers can be utilised to mark on the vial crimping.
Flexible material marking
Blister lidding foils, Tyvek and other barrier materials, pouches and a variety of flexible materials are used in packaging pharmaceutical and medical products. Coder integration in packaging systems is often needed for reliable, high quality coding of flexible packaging. Porous TIJ inks are optimal for printing on porous and semi-porous materials. Multiple printheads mounted in an array or integrated into a traversing system can be used for marking web-fed materials.
Another viable choice for flexible material marking, TTO can be integrated into the web handling of packaging systems with bracketry specific to each packaging equipment OEM. TTO offers high resolution, wide format printing of alpha-numerics, bar codes, and simple one-color icons.
In addition, laser marking can be used on a variety of blister lidding materials. A properly integrated laser marking system can easily mark multiple lanes with high quality codes.
Effective supply chain management and traceability only works with highly accurate, clearly readable information on shipping cases
Effective supply chain management and traceability only works with highly accurate, clearly readable information on shipping cases. For case coding, the right solution depends on factors including supply chain partner requirements, and local standards and regulations. LPA is the standard way to identify product for delivery to supply chain partners. Automated labelling solutions can significantly reduce mislabelling as they are faster, more consistent, and have less potential for error than labelling by hand.
TIJ is also used in high resolution printing directly onto cases. Its high resolution printhead can be stacked to create large images on the sides of cases and other porous substrates.
In-line integration
The next step is knowing where and how to best implement serialisation solutions. Coding solutions can be installed as components of broader packaging machines such as cartoners, starwheels, bottlers, and thermoformers, or they can be retrofitted into existing equipment. Incorporating coding solutions properly along the packaging line can go a long way in increasing the overall efficiency of a manufacturing operation.
Coding can take place in several locations within the equipment, integrated into the cartoner, itself, or on the outfeed conveyor. Keep in mind that printing can also take place upstream on the primary pack as required. Integrating the printer into a cartoner provides great product control and the additional benefit of applying the code after the product has been inserted into the carton.
Sidegrip conveyor
The sidegrip conveyor can be used to mark visible and covert codes on the top or bottom of bottles. Downstream code verification can be easily accommodated while the bottle is engaged by the conveyor. There are distinct advantages to printing on the bottom of the bottle, an inherently more protected spot which does not consume space that is visible when a product is Several different coding technologies can be utilized for contact or non-contact marking of the label before application. Precise label control can be used to facilitate high-quality alphanumeric and bar code printing.
Vial/ampoule starwheel
When placing traceability codes onto small pharmaceutical packaging (less than 2cm high) placement accuracy is key. The highly precise motion of the starwheel is ideal for this application. Code can also be printed on the top, bottom or side of vials and ampules, allowing for code density in a small space.
The checkweigher's unique performance properties such as precise material handling at high production speeds can be used to improve overall print and DataMatrix quality. A thermoformer applies and seals thin-gauge plastic sheeting to protect a product, such as a pharmaceutical blister pack. Precise mechanical and controls integration make the thermoformer a strong choice for high quality marking on web-based materials, including blister lidding foils and other barrier films.
Once the right coding solution has been specified and integrated, it is time to focus on efficient and effective control
Aside from the various points of integration along the packaging line, there are other factors to consider. Large pharmaceutical manufacturers utilise several different applications on separate lines (i.e. cartons, vials, bottles, etc.) requiring various packaging technologies. In addition, regional packaging preferences come into play. While the US prefers bottles, blister packs are popular globally. Additionally, once the right coding solution has been specified and integrated, it is time to focus on efficient and effective control. Centralised software management can be utilised that includes touch screen with interface and a common look and feel for ease-of-use.
As counterfeit drugs continue to pose a growing problem for the pharmaceutical industry, regulations mandating the serialisation of pharmaceutical products are on the rise. Pharmaceutical companies are under intense pressure to comply with coding and marking requirements designed to increase traceability throughout the supply chain. The ultimate goal of total transparency between all supply chain partners will ensure product authenticity, protecting consumer safety and – as a by-product – brand reputation.
However, beyond mandatory compliance, pharmaceutical companies have financial-based considerations that cannot be ignored. Manufacturing efficiencies must remain high in order to maintain the bottom line. To help ensure the best coding and marking solutions possible, manufacturers need a firm grasp on the wide range of technologies, based on coding needs (i.e. 2D, DataMatrix, etc.), as well as packaging types and substrates. For the highest level of efficiency, the solutions must then be properly integrated into existing operations.
While it might seem like a daunting task, experienced providers are prepared to help you understand how the puzzle fits together, ensuring product authenticity, regulatory compliance, and overall operational efficiency.
Strict rules and regulations
In the US, the Drug Supply Chain Security Act (DSCSA) was signed into law November 2013 setting new federally mandated requirements for traceability of pharmaceutical products throughout the drug supply chain. The initial phase of this multi-faceted act began January 2015, requiring manufacturers, wholesalers, and re-packagers to share batch-level information, including transaction information (TI), transaction history (TH), and transaction statements (TS) as drugs move along the supply chain. For phase one, paper documentation will be sufficient in order to meet requirements for compliance. This vital information will be conveyed to the pharmacy level, ensuring quick and accurate product authenticity verification, also allowing for the immediate quarantine or investigation of a suspect product.
Moving into phase two, by November of 2017, product information will be required on drug product packaging for serialisation, marking pharmaceutical products with a unique product identifier that includes its National Drug Code (NDC) or Global Trade Identification Number (GTIN), unique to the product, based on chemical composition and does not change unless the product is reformulated. Additional required information includes serial number, lot number and expiration date. This information must be easily readable by both machines and people.
Finally, by 2023, the third phase will feature complete interconnectivity, meaning shared ownership of data between all supply chain partners, allowing for full traceability of pharmaceutical products back to their origin. This concept is known as "cradle to grave" traceability.
Not limited to pharmaceutical products, these serialisation requirements include medical devices as well. In 2013, the Federal Drug Administration (FDA) passed legislation mandating that mandates a Unique Device Identification (UDI) code on most medical devices in the US.
The author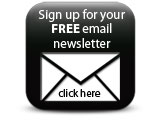 Richard Nemesi is Global Vertical Marketing Manager for Pharmaceutical and Medical Devices at Videojet Technologies. His main responsibilities at the company are to develop a deep understanding of global trends and customers' needs within the sector, create marketing content to support sales efforts and provide counsel to product development teams on equipment functionality. Prior to Videojet, he was a Systems Sales Specialist in the Systems and Technology Group at IBM.
Companies