Servomex appoints new VP of Sales for the Americas
Bob Heth
Servomex, a specialist in gas analysis has appointed Bob Heth as VP of Sales, Americas (Industrial Process & Emissions).
Based in Servomex's US Business Center in Houston, Texas, Heth will provide customers throughout the Americas region with the benefit of his expertise in key industrial markets.
His leadership will support the delivery of effective sales solutions to client applications, through its network of representatives.
A graduate of Missouri State University, Heth holds an MBA in Finance from Lindenwood University and has more than 30 years of sales experience in a range of positions from representative and manager, to sales operations and senior executive.
He has worked in multiple industries, spending many years in the oil and gas markets, cultivating a reputation for innovation and success.
Luca Marinelli, VP for Global Sales at Servomex, said: "Bob is a highly experienced sales expert with strong leadership skills, an impressive track record, and a customer-focused approach."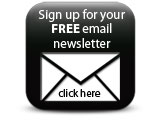 "His knowledge and understanding of the oil and gas markets and their challenges will inevitably benefit our clients. I'm delighted to welcome him to Servomex, and wish him continued success in the future."
Companies