Shimadzu Cannabis Analyser for potency
The Shimadzu custom Cannabis Analyser software is designed to ease the workflow of analysts, from quick sample setting, to reporting
Shimadzu's Cannabis Analyser is a simple solution, complete with a column, methods, batches, and reports. It enables users to move from sample submission to reporting in just a few mouse clicks, easing and reducing the workflow of the inexperienced analyst.
Many European countries have now legalised cannabis for medical use. The numerous health benefits of cannabis have also been reported, including; general pain reduction, anti-nausea, reduction of seizures, and autism.
QC testing for cannabinoids is essential for the accurate labelling of cannabis products in both medical and recreational cannabis markets. Cannabis "potency" is normally determined by quantitation of the major cannabinoids, including THCA, THC, CBD, and CBN.
Shimadzu's Cannabis Analyser allows for testing of multiple cannabis products with preset proven methods:
High Throughput Method - allows for quantitative analysis of 10 cannabinoids (no THCV) in less than eight minutes.
High Sensitivity Method - allows for 11 cannabinoids (including THCV) in less than ten minutes. The method provides the sharpest chromatographic peaks and best sensitivity.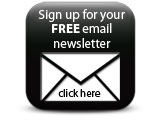 High Resolution Method - For baseline separation of 11+ components, including THCV. This is the preferred method when performing research, adding additional compounds, or state regulations changes.
Featured Companies