Shire appoints MPS lead
Soren Tulstrup has become senior vp and franchise lead
Soren Tulstrup
Soren Tulstrup has become senior vice president and franchise lead of mucopolysaccharides (MPS) at Shire's Human Genetic Therapies (HGT) business.
Tulstrup takes responsibility for developing a global strategy for the MPS franchise, which includes both commercial and pipeline products, and will play a key role in strategic decisions made about the company's growing rare disease portfolio. He reports to Sylvie Grégoire, president of Shire HGT and will be based in Nyon, Switzerland.
'Shire HGT is well positioned for continued sustained growth, with a strong portfolio of therapies for patients suffering from rare genetic diseases and a pipeline with significant potential. We believe Soren's extensive global experience will be invaluable in maximising the full potential of the MPS franchise,' said Grégoire.
Tulstrup is a former president and ceo of Santaris Pharma, where he led business development efforts resulting in four major partnership agreements, including an ongoing collaboration with Shire.
Before joining Santaris Pharma, Tulstrup spent more than 10 years at Merck & Co, both in Europe and the US. He has also held sales and marketing positions at Sandoz and Abbott Laboratories in a career that spans more than 20 years in the pharmaceutical industry.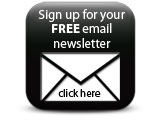 Tulstrup was most recently vice chairman of European Biopharmaceutical Enterprises and a former Board Director of miRagen Therapeutics.
Companies